Sixth Form Open Evening 22nd November 2018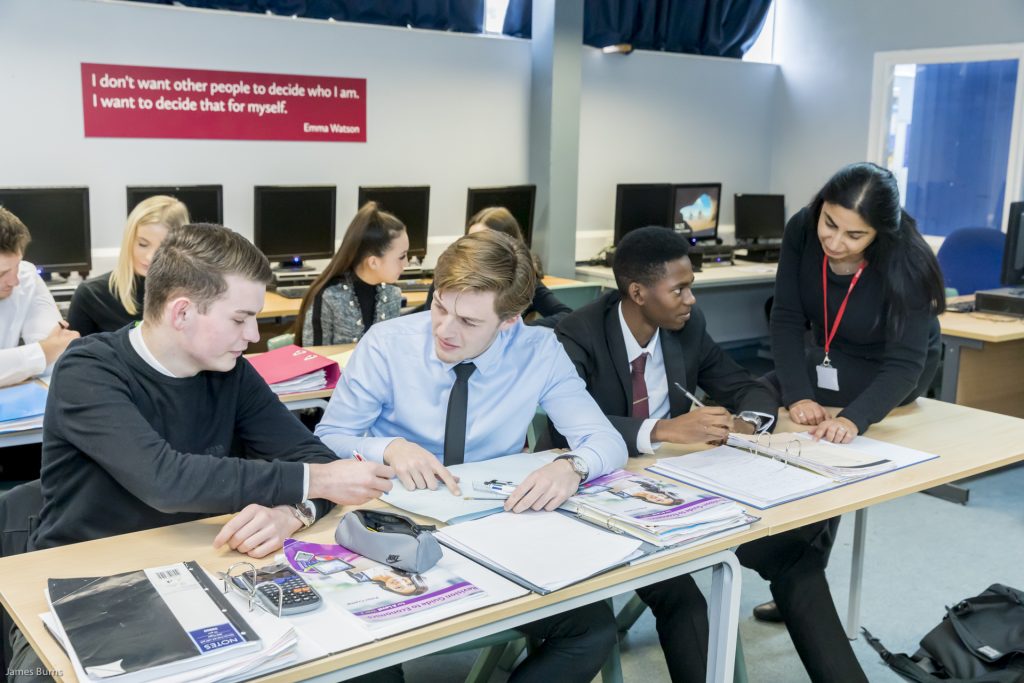 Haileybury Turnford invites both our Year 11 students and students from all other schools to join us for our Sixth Form Open Evening on Thursday 22nd November 5.30pm-7.30pm.
Come along to see what HT can offer you and the courses you can take.
What do Ofsted say?
The sixth form is good. Sixth-form students attend well and are punctual. Higher quality teaching in the sixth form helps students to make good progress in academic and vocational courses.
The principal has galvanised the school into action. Important and worthwhile changes are being implemented rapidly.
Improvements are increasingly evident, including in the progress made by the pupils.
Committed and enthusiastic support from the sponsor partner, Haileybury, is developing higher aspiration among pupils.
Governance is highly effective. Governors play an important role in school improvement, working closely with the sponsor school to secure additional resources to improve the school's environment and pupils' learning experiences.
Arrangements for safeguarding are effective. There are clear systems that members of staff follow consistently. 
The school's work to promote pupils' personal development and welfare is good.
Pupils' conduct around the school is orderly and calm.