The HT Library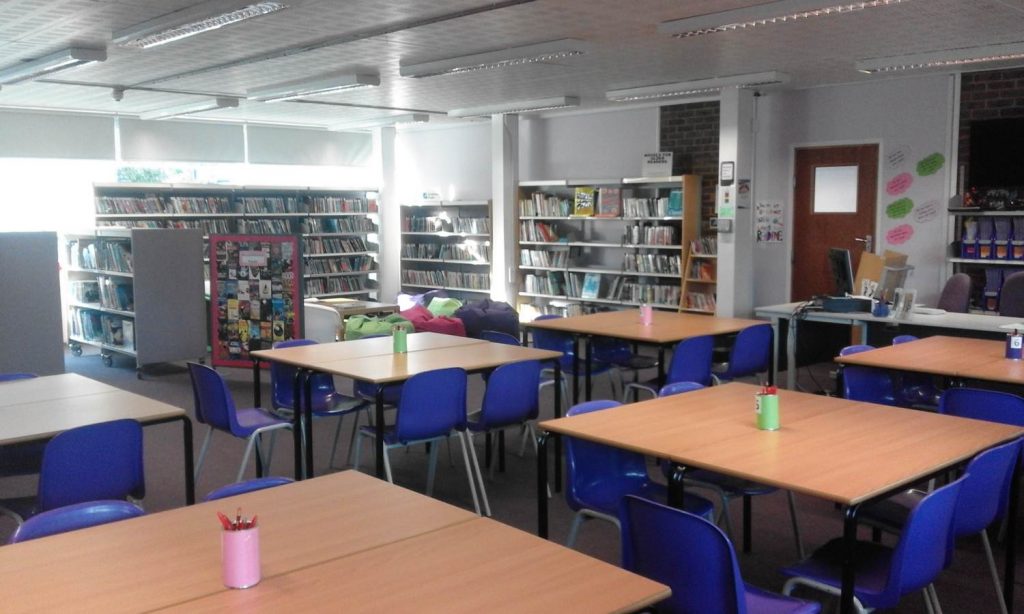 All students and staff are welcome to use the library which has recently been moved to a larger area.  It is a popular, inviting environment for all. 
Opening hours – Monday-Thursday 8.00am-4.30pm and Friday 8.00am-3.35pm. 
There are approximately 10,000 resources for loan, including books and DVDs.   
There are eight computers as well as eight laptops and twelve Microsoft surface tablets, Internet access and a printer. 
Students are able to use the library at break and lunchtimes as well as after school to complete prep, independent study or read. 
Lunchtime clubs also take place including Warhammer Club every Tuesday and Thursday as well as Film Club every Wednesday.  
Year 7 and 8 students receive a literacy lesson once a fortnight in the library with our Librarian, Mrs Saunders. 
We have also launched a virtual reading site which can be found on Class Charts with titles being added regularly.
As well as our own HT Virtual Library National Literacy Trust also have a good Virtual Library too.

Click on the link for videos, interviews and fun activities from the National Literacy Trust.
https://wordsforlife.org.uk/virtual-school-library/
Every week a popular children's author or illustrator will provide you with free books, exclusive videos and their top three recommended reads.
Having access to a school library is really important for children. School libraries nurture a love of reading that can enrich children's literacy skills, academic achievements and mental wellbeing. Our Virtual School Library will complement existing school libraries and will ensure that children have access to the magical world of stories
Documents:
| | |
| --- | --- |
| Year 6 suggested reading list 2021-22 | Download |
| Year 7 suggested reading list 2021-22 | Download |
| Year 8 suggested reading list 2021-22 | Download |
| Year 9 suggested reading list 2021-22 | Download |
| Year 10 suggested reading list 2021-22 | Download |
| Year 11 suggested reading list 2021-22 | Download |
| World Book Day 2021 Competition | Download |
| Let's Create Information | Download |
| September 2020 Library Guide | Download |
| KS4/5 Virtual Library guide | Download |
| Virtual Library by Genre | Download |