Ofsted Report 2022
Ofsted says we are a Good School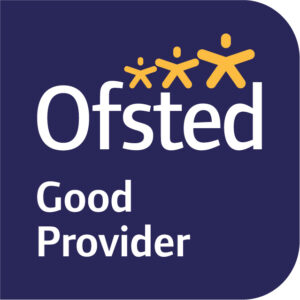 Following our Ofsted inspection on 1st-2nd March 2022, We are delighted to share the news that Haileybury Turnford is rated a Good School.
This is simply wonderful news for us all, reflecting the excellent work of the whole school community that has taken place in recent years.  All areas inspected by Ofsted were judged Good.
A copy of our inspection report is attached to this letter.  Some statements from our inspection report include:
Pupils love the fact that their school is friendly and welcoming.  They say that it is a school where they can be themselves.  This is because it is a very tolerant community.  Pupils feel very safe.  They attend regularly and promptly and take great pride in presenting and organising their work carefully.
The school helps pupils to become better citizens.  Teachers support pupils well, but pupils also support each other.
Pupils know that teachers always expect them to work hard.  They are grateful for this.  Pupils know that they can always learn in lessons.
Leaders have brought improvements to many areas of the school since the previous inspection, including behaviour and the curriculum.  Parents are very appreciative of the way the school has changed.
The school's 'flexible learning' department supports pupils with special educational needs and/or disabilities (SEND) effectively.
Leaders have introduced effective strategies to strengthen reading across the curriculum.
The school is a calm and orderly environment.
All students, staff and families should feel very proud of this important achievement.  Thank you for your support during our improvement of the school over the last few years; we remain ambitious and will continue to develop the quality of education for our students into the future to give them the best possible life chances.
Documents: