Our Haileybury Connection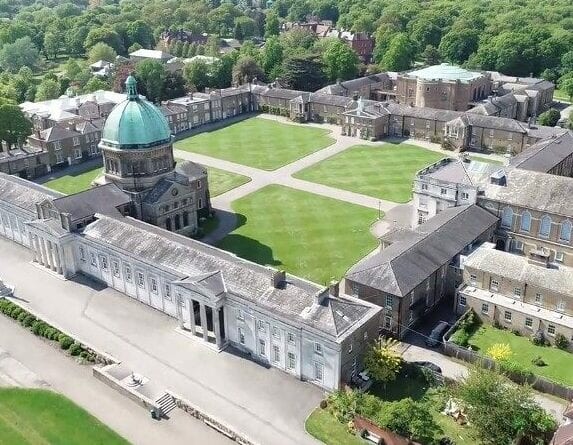 Our Haileybury Connection
We are delighted that Haileybury Turnford is sponsored by Haileybury, one of the country's leading independent schools, located just seven miles away. The partnership we have with Haileybury, with its 150 year history of success, will enable our students to thrive and flourish in a unique relationship.
We will build on the sponsor's tradition of aspiration, achievement and excellence, while offering our students plenty of practical support and some wonderful opportunities in and outside the classroom.
Haileybury Turnford's most able Science students benefit from lessons from Haileybury teachers, while exam groups have revision workshops at Haileybury. There are opportunities for ambitious Haileybury Turnford Sixth Form students to have additional advice and interview practice at Haileybury as they prepare for university application.
There are opportunities outside of lessons too: our Year 10 students enrol as cadets with the Haileybury Combined Cadet Force and get to ride in RAF helicopters and small aircraft.  We can make use of some of the world class facilities at Haileybury, such as its new climbing wall and science laboratories. Our dancers take part in Haileybury's 'Dance Showcase' and we have an annual Carol Service in the school's stunning chapel.
Our teachers also share ideas with Haileybury colleagues and work together to develop skills and improve teaching and learning for our students.
Haileybury Turnford is one of the few academies in the country to be sponsored by a leading independent school and we will make the most of it. We will ensure our own students share the same kind of ambition, pride and success of our Haileybury partners.
Click Here to view Haileybury's calendar.
Documents: