Home Virtual Tour of Haileybury Turnford
Virtual Tour of Haileybury Turnford
Welcome and thank you for joining us.

Please navigate around our school by clicking on each building to enter different subjects. Move around the 360° photographs by clicking the icons. Not all content can be viewed on mobile devices.
Watch our staff, students and parents talking about Haileybury Turnford by clicking the play icons. To end each video clip, click the pause button and then the initial play icon.
Click on the image icons to view student work and the hand icon to move to a new subject.
Mr Newman's Welcome speech can be found in the Main Hall and can be found on the home page of our website.

Click here for a summary of the live Q&A session
We hope that our virtual tour inspires you to make an application to join Haileybury Turnford in September 2021.
Remember the deadline to apply for a Secondary School Place is October 31st 2020
{"id":1,"title":"WELCOME FROM THE PRINCIPAL & MAIN HALL","default":true,"thumb":"","img":{"src":"https:\/\/haileyburyturnford.com\/app\/uploads\/2020\/08\/MainHall.jpg","width":2048},"position":{"yaw":-0.02624546934467631,"pitch":-0.21741496959803364,"fov":1.4286536626533712},"hotspots":[{"id":1,"type":"video","title":"Mr Robin Newman - Principal's Welcome","position":{"yaw":-0.06085096485505126,"pitch":-0.16330737779925997},"popup":{"titleColor":"#ffffff","titleBgColor":"#9b1844"},"icon":{"url":"https:\/\/haileyburyturnford.com\/app\/uploads\/2020\/08\/HTprincipalswelcomeWHITEhotspot.png","width":"175","height":"175"},"url":"https:\/\/vimeo.com\/458979548"},{"id":3,"type":"scene","title":"GO TO DINING HALL","position":{"yaw":-1.2059235547944063,"pitch":-0.14714632853585385},"scene":{"id":"2","position":""},"popup":{"titleColor":"#000000","titleBgColor":"#ffffff"},"icon":{"url":"https:\/\/haileyburyturnford.com\/app\/uploads\/2020\/09\/fingerupICON.png","width":"75","height":"75"}},{"id":5,"type":"image","image":"\/app\/uploads\/2020\/09\/Our-new-building-1-1.jpg","title":"Our New Building","position":{"yaw":-0.7044596062275659,"pitch":0.1695686321054808},"popup":{"titleColor":"#ffffff","titleBgColor":"#9b1844"},"icon":{"url":"https:\/\/haileyburyturnford.com\/app\/uploads\/2020\/09\/Build.jpg","width":"75","height":"75"}},{"id":6,"type":"image","image":"\/app\/uploads\/2020\/09\/Our-new-building-2.jpg","title":"Artist's Impression of Buildings","position":{"yaw":0.3050954384180038,"pitch":0.17953951268975032},"popup":{"titleColor":"#ffffff","titleBgColor":"#9b1844"},"icon":{"url":"https:\/\/haileyburyturnford.com\/app\/uploads\/2020\/09\/Build.jpg","width":"75","height":"75"}},{"id":7,"type":"image","image":"\/app\/uploads\/2020\/09\/Our-new-Building-3.jpg","title":"Arial view of existing buildings","position":{"yaw":0.8317307329605015,"pitch":0.13450954267488413},"popup":{"titleColor":"#ffffff","titleBgColor":"#9b1844"},"icon":{"url":"https:\/\/haileyburyturnford.com\/app\/uploads\/2020\/09\/Build.jpg","width":"75","height":"75"}}]}
{"id":2,"title":"DINING HALL & ADMINISTRATION","default":false,"thumb":"","img":{"src":"https:\/\/haileyburyturnford.com\/app\/uploads\/2020\/08\/IMG_20200820_134042_00_merged.jpg","width":2048},"position":{"yaw":2.832721811326156,"pitch":0.20679973406512175,"fov":1.4286536626533712},"hotspots":[{"id":1,"type":"scene","title":"GO TO MAIN HALL","position":{"yaw":2.1355978216583784,"pitch":0.24774232167844268},"scene":{"id":"1","position":""},"popup":{"titleColor":"#000000","titleBgColor":"#ffffff"},"icon":{"url":"https:\/\/haileyburyturnford.com\/app\/uploads\/2020\/09\/fingerupICON.png","width":"75","height":"75"}},{"id":2,"type":"video","title":"Day to Day life in our School","position":{"yaw":2.9045623056936787,"pitch":0.04072986547636859},"popup":{"titleColor":"#ffffff","titleBgColor":"#9b1844","width":""},"url":"https:\/\/vimeo.com\/458469683","icon":{"url":"\/app\/uploads\/2020\/09\/PLAYbuttonPURPLE.png","width":"100","height":"100"}}]}
{"primaryColor":"#ffffff","secondaryColor":"#9b1844","autostart":1,"move":1,"zoom":1,"menu":0,"hideMenu":1,"hdesktop":"1-2","htablet":"1-2","hmobile":"1-1","zoomScroll":0,"fullImages":0,"gyro":1}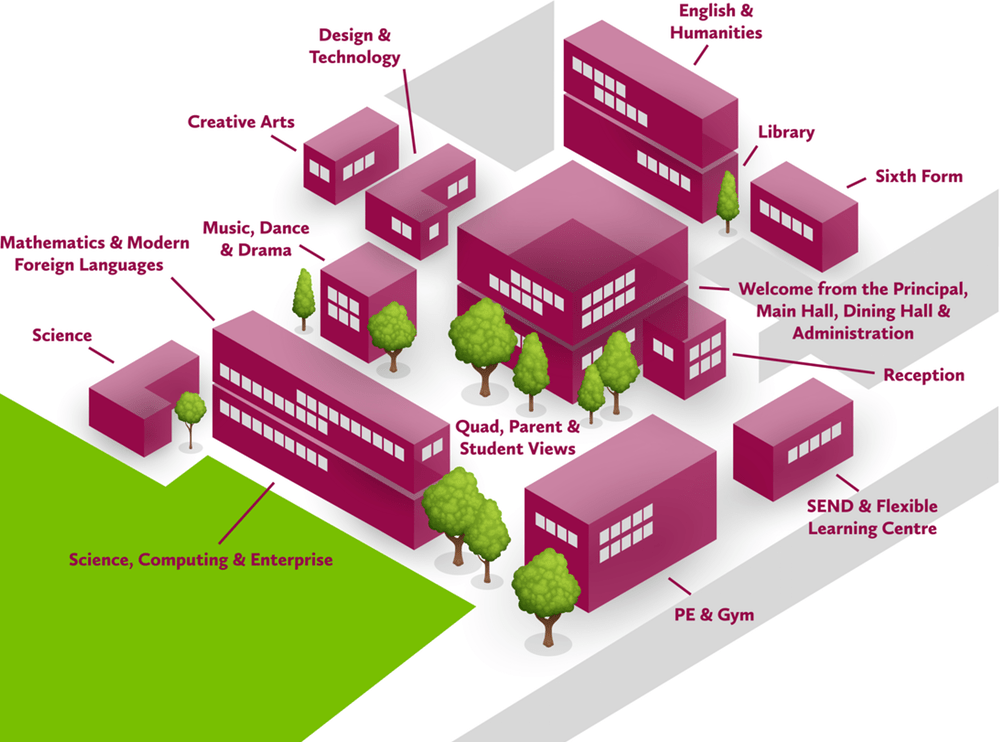 Welcome from the Principal, Main Hall, Dining Hall and Administration
{"id":1,"title":"WELCOME FROM THE PRINCIPAL & MAIN HALL","default":true,"thumb":"","img":{"src":"https:\/\/haileyburyturnford.com\/app\/uploads\/2020\/08\/MainHall.jpg","width":2048},"position":{"yaw":-0.02624546934467631,"pitch":-0.21741496959803364,"fov":1.4286536626533712},"hotspots":[{"id":1,"type":"video","title":"Mr Robin Newman - Principal's Welcome","position":{"yaw":-0.06085096485505126,"pitch":-0.16330737779925997},"popup":{"titleColor":"#ffffff","titleBgColor":"#9b1844"},"icon":{"url":"https:\/\/haileyburyturnford.com\/app\/uploads\/2020\/08\/HTprincipalswelcomeWHITEhotspot.png","width":"175","height":"175"},"url":"https:\/\/vimeo.com\/458979548"},{"id":3,"type":"scene","title":"GO TO DINING HALL","position":{"yaw":-1.2059235547944063,"pitch":-0.14714632853585385},"scene":{"id":"2","position":""},"popup":{"titleColor":"#000000","titleBgColor":"#ffffff"},"icon":{"url":"https:\/\/haileyburyturnford.com\/app\/uploads\/2020\/09\/fingerupICON.png","width":"75","height":"75"}},{"id":5,"type":"image","image":"\/app\/uploads\/2020\/09\/Our-new-building-1-1.jpg","title":"Our New Building","position":{"yaw":-0.7044596062275659,"pitch":0.1695686321054808},"popup":{"titleColor":"#ffffff","titleBgColor":"#9b1844"},"icon":{"url":"https:\/\/haileyburyturnford.com\/app\/uploads\/2020\/09\/Build.jpg","width":"75","height":"75"}},{"id":6,"type":"image","image":"\/app\/uploads\/2020\/09\/Our-new-building-2.jpg","title":"Artist's Impression of Buildings","position":{"yaw":0.3050954384180038,"pitch":0.17953951268975032},"popup":{"titleColor":"#ffffff","titleBgColor":"#9b1844"},"icon":{"url":"https:\/\/haileyburyturnford.com\/app\/uploads\/2020\/09\/Build.jpg","width":"75","height":"75"}},{"id":7,"type":"image","image":"\/app\/uploads\/2020\/09\/Our-new-Building-3.jpg","title":"Arial view of existing buildings","position":{"yaw":0.8317307329605015,"pitch":0.13450954267488413},"popup":{"titleColor":"#ffffff","titleBgColor":"#9b1844"},"icon":{"url":"https:\/\/haileyburyturnford.com\/app\/uploads\/2020\/09\/Build.jpg","width":"75","height":"75"}}]}
{"id":2,"title":"DINING HALL & ADMINISTRATION","default":false,"thumb":"","img":{"src":"https:\/\/haileyburyturnford.com\/app\/uploads\/2020\/08\/IMG_20200820_134042_00_merged.jpg","width":2048},"position":{"yaw":2.832721811326156,"pitch":0.20679973406512175,"fov":1.4286536626533712},"hotspots":[{"id":1,"type":"scene","title":"GO TO MAIN HALL","position":{"yaw":2.1355978216583784,"pitch":0.24774232167844268},"scene":{"id":"1","position":""},"popup":{"titleColor":"#000000","titleBgColor":"#ffffff"},"icon":{"url":"https:\/\/haileyburyturnford.com\/app\/uploads\/2020\/09\/fingerupICON.png","width":"75","height":"75"}},{"id":2,"type":"video","title":"Day to Day life in our School","position":{"yaw":2.9045623056936787,"pitch":0.04072986547636859},"popup":{"titleColor":"#ffffff","titleBgColor":"#9b1844","width":""},"url":"https:\/\/vimeo.com\/458469683","icon":{"url":"\/app\/uploads\/2020\/09\/PLAYbuttonPURPLE.png","width":"100","height":"100"}}]}
{"primaryColor":"#ffffff","secondaryColor":"#9b1844","autostart":1,"move":1,"zoom":1,"menu":0,"hideMenu":1,"hdesktop":"1-2","htablet":"1-2","hmobile":"1-1","zoomScroll":0,"fullImages":0,"gyro":1}
Library
{"id":1,"title":"LIBRARY","default":true,"thumb":"","img":{"src":"https:\/\/haileyburyturnford.com\/app\/uploads\/2020\/08\/library2.jpg","width":2048},"position":{"yaw":1.2332285866794184,"pitch":-0.0636998620382414,"fov":1.4286536626533712},"hotspots":[{"id":1,"type":"image","image":"\/app\/uploads\/2020\/09\/Reading-1-1.jpg","title":"Library 1","position":{"yaw":0.2920589068888617,"pitch":0.026717514112446494},"popup":{"titleColor":"#ffffff","titleBgColor":"#9b1844"},"icon":{"url":"https:\/\/haileyburyturnford.com\/app\/uploads\/2020\/09\/TEMPLATEimage-button.png","width":"75","height":"75"}},{"id":2,"type":"image","image":"\/app\/uploads\/2020\/09\/Reading-2-1.jpg","title":"Library 3","position":{"yaw":1.2474063428943651,"pitch":0.01809765151110554},"popup":{"titleColor":"#ffffff","titleBgColor":"#9b1844"},"icon":{"url":"https:\/\/haileyburyturnford.com\/app\/uploads\/2020\/09\/TEMPLATEimage-button.png","width":"75","height":"75"}},{"id":5,"type":"image","image":"\/app\/uploads\/2020\/09\/Library-Guide-2020.jpg","title":"Library 2","position":{"yaw":0.6352735531425076,"pitch":0.03654945024632639},"popup":{"titleColor":"#ffffff","titleBgColor":"#9b1844"},"icon":{"url":"\/app\/uploads\/2020\/09\/TEMPLATEimage-button.png","width":"75","height":"75"}},{"id":6,"type":"image","image":"\/app\/uploads\/2020\/09\/Library-4.jpg","title":"Library 4","position":{"yaw":1.7872300959814034,"pitch":0.03233430922917435},"popup":{"titleColor":"#ffffff","titleBgColor":"#9b1844"},"icon":{"url":"\/app\/uploads\/2020\/09\/TEMPLATEimage-button.png","width":"75","height":"75"}},{"id":7,"type":"image","image":"\/app\/uploads\/2020\/09\/Library-5.jpg","title":"Library 5","position":{"yaw":2.0767384291870954,"pitch":0.022133777830095624},"popup":{"titleColor":"#ffffff","titleBgColor":"#9b1844"},"icon":{"url":"\/app\/uploads\/2020\/09\/TEMPLATEimage-button.png","width":"75","height":"75"}}]}
{"primaryColor":"#ffffff","secondaryColor":"#9b1844","autostart":1,"move":1,"zoom":1,"menu":0,"hideMenu":1,"hdesktop":"1-2","htablet":"1-2","hmobile":"1-1","zoomScroll":0,"fullImages":0,"gyro":1}
English & Humanities
{"id":1,"title":"ENGLISH ","default":true,"thumb":"","img":{"src":"https:\/\/haileyburyturnford.com\/app\/uploads\/2020\/08\/IMG_20200820_132656_00_merged.jpg","width":2048},"position":{"yaw":-0.018945042287828784,"pitch":0.377281627362251,"fov":1.4286536626533712},"hotspots":[{"id":1,"type":"video","title":"Mr L Macdonald - Director of English","position":{"yaw":-0.28246404271371794,"pitch":-0.15496403501443368},"popup":{"titleColor":"#ffffff","titleBgColor":"#9b1844"},"icon":{"url":"https:\/\/haileyburyturnford.com\/app\/uploads\/2020\/09\/PLAYbuttonPURPLE.png","width":"100","height":"100"},"url":"https:\/\/vimeo.com\/456165770"},{"id":2,"type":"image","image":"\/app\/uploads\/2020\/09\/English-7-1.jpg","title":"English 7","position":{"yaw":-1.6906057132606023,"pitch":0.03468429175530119},"popup":{"titleColor":"#ffffff","titleBgColor":"#9b1844"},"icon":{"url":"\/app\/uploads\/2020\/09\/readICON.png","width":"75","height":"75"},"text":"<h2><span style=\"color: #ffffff;\"><strong>POEM BY ALFIE MARCHANT:<\/strong><\/span><\/h2>\n<p>&nbsp;<\/p>\n<h4><span style=\"color: #ffffff;\">Were killing the earth the poem version<\/span><\/h4>\n<h4><span style=\"color: #ffffff;\">Were killing the earth and that\u2019s really fun<\/span><\/h4>\n<h4><span style=\"color: #ffffff;\">They don\u2019t believe us because we are young<\/span><\/h4>\n<h4><span style=\"color: #ffffff;\">Our forest are turning to ash in a second<\/span><\/h4>\n<h4><span style=\"color: #ffffff;\">Ask California they\u2019ll tell you about it<\/span><\/h4>\n<h4><span style=\"color: #ffffff;\">They\u2019ll tell you about how they lost their homes<\/span><\/h4>\n<h4><span style=\"color: #ffffff;\">While trump turns a blind eye and tweets on his phone<\/span><\/h4>\n<h4><span style=\"color: #ffffff;\">Global warming is a expensive little hoax<\/span><\/h4>\n<h4><span style=\"color: #ffffff;\">For the last time this is not a joke<\/span><\/h4>\n<h4><span style=\"color: #ffffff;\">Our factory\u2019s are working-toxins emitting<\/span><\/h4>\n<h4><span style=\"color: #ffffff;\">The ozone is crumbling and we wont stop putting<\/span><\/h4>\n<h4><span style=\"color: #ffffff;\">Chemicals in what were trying to breathe<\/span><\/h4>\n<h4><span style=\"color: #ffffff;\">Our future is stolen and we are the thieves<\/span><\/h4>\n<h4><span style=\"color: #ffffff;\">Sea levels are rising and ice burgs are melting<\/span><\/h4>\n<h4><span style=\"color: #ffffff;\">The corals are dying and no one is helping<\/span><\/h4>\n<h4><span style=\"color: #ffffff;\">Do you realize they keep the oceans alive<\/span><\/h4>\n<h4><span style=\"color: #ffffff;\">This started back in 1985<\/span><\/h4>\n<h4><span style=\"color: #ffffff;\">Don\u2019t come to me when your child cant think<\/span><\/h4>\n<h4><span style=\"color: #ffffff;\">Oh what a tiger is cause there extinct<\/span><\/h4>\n<h4><span style=\"color: #ffffff;\">Don\u2019t cry to me when your fur coat aint clean<\/span><\/h4>\n<h4><span style=\"color: #ffffff;\">The Endangered list is now 41,416<\/span><\/h4>\n<h4><span style=\"color: #ffffff;\">Dear 2045\u2026.<\/span><\/h4>\n<h4><span style=\"color: #ffffff;\">I don\u2019t think were gonna survive<\/span><\/h4>\n<h4><span style=\"color: #ffffff;\">If you end up hearing this story<\/span><\/h4>\n<h4><span style=\"color: #ffffff;\">I just wanna say\u2026\u2026<\/span><\/h4>\n<h4><span style=\"color: #ffffff;\">Im sorry<\/span><\/h4>"},{"id":4,"type":"image","image":"\/app\/uploads\/2020\/09\/English-2.jpg","title":"English 2","position":{"yaw":1.439921790560164,"pitch":0.12830354717945625},"popup":{"titleColor":"#ffffff","titleBgColor":"#9b1844"},"icon":{"url":"\/app\/uploads\/2020\/09\/readICON.png","width":"75","height":"75"},"text":"<h2><span style=\"color: #ffffff;\"><strong>What is Black?<\/strong><\/span><\/h2>\n<h4><span style=\"color: #ffffff;\">A colour or a shade<\/span><\/h4>\n<h4><span style=\"color: #ffffff;\">Cops feeling the need to attack<\/span><\/h4>\n<h4><span style=\"color: #ffffff;\">For what reason?<\/span><\/h4>\n<h4><span style=\"color: #ffffff;\">Innocents being killed<\/span><\/h4>\n<h4><span style=\"color: #ffffff;\">Another dead on the streets<\/span><\/h4>\n<h4><span style=\"color: #ffffff;\">Yet another cop walks free<\/span><\/h4>\n<h4><span style=\"color: #ffffff;\">Tears shed<\/span><\/h4>\n<h4><span style=\"color: #ffffff;\">Lips quivered<\/span><\/h4>\n<h4><span style=\"color: #ffffff;\">\u201cNot my child Lord\u201d, Mothers will scream<\/span><\/h4>\n<h4><span style=\"color: #ffffff;\">Ahmuad Arbery for being \u2018suspicious\u2019<\/span><\/h4>\n<h4><span style=\"color: #ffffff;\">George Floyd for being \u2018malicious\u2019<\/span><\/h4>\n<h4><span style=\"color: #ffffff;\">Stephan Clark for a gesture he made<\/span><\/h4>\n<h4><span style=\"color: #ffffff;\">Walter Scott for being afraid<\/span><\/h4>\n<h4>\u00a0<\/h4>\n<h4><span style=\"color: #ffffff;\">How many more is it going to take<\/span><\/h4>\n<h4><span style=\"color: #ffffff;\">For justice to be served and action to be made.<\/span><\/h4>\n<h4><span style=\"color: #ffffff;\">Our skin is being used as a weapon.<\/span><\/h4>\n<h4>\u00a0<\/h4>\n<h4><span style=\"color: #ffffff;\">We tweet, post, sign petitions<\/span><\/h4>\n<h4><span style=\"color: #ffffff;\">\u00a0but what change is made.<\/span><\/h4>\n<h4><span style=\"color: #ffffff;\">Open your eyes,<\/span><\/h4>\n<h4><span style=\"color: #ffffff;\">You are afraid\/threatened of black men in 2020<\/span><\/h4>"},{"id":9,"type":"scene","title":"GO TO HUMANITIES","position":{"yaw":-0.23256400502351582,"pitch":0.6461993862996103},"scene":{"id":"2","position":{"yaw":-0.04534851455571598,"pitch":0.15492794238337737,"fov":1.427448757889531}},"popup":{"titleColor":"#000000","titleBgColor":"#ffffff"},"icon":{"url":"https:\/\/haileyburyturnford.com\/app\/uploads\/2020\/09\/fingerupICON.png","width":"75","height":"75"}},{"id":10,"type":"image","image":"\/app\/uploads\/2020\/09\/English-6-1.jpg","title":"English 6","position":{"yaw":-2.172929879719817,"pitch":0.05599281066446338},"popup":{"titleColor":"#ffffff","titleBgColor":"#9b1844"},"icon":{"url":"https:\/\/haileyburyturnford.com\/app\/uploads\/2020\/09\/readICON.png","width":"75","height":"75"},"text":"<h2><span style=\"color: #ffffff;\"><strong>What is Black?<\/strong><\/span><\/h2>\n<h4><span style=\"color: #ffffff;\">A colour or a shade<\/span><\/h4>\n<h4><span style=\"color: #ffffff;\">Cops feeling the need to attack<\/span><\/h4>\n<h4><span style=\"color: #ffffff;\">For what reason?<\/span><\/h4>\n<h4><span style=\"color: #ffffff;\">Innocents being killed<\/span><\/h4>\n<h4><span style=\"color: #ffffff;\">Another dead on the streets<\/span><\/h4>\n<h4><span style=\"color: #ffffff;\">Yet another cop walks free<\/span><\/h4>\n<h4><span style=\"color: #ffffff;\">Tears shed<\/span><\/h4>\n<h4><span style=\"color: #ffffff;\">Lips quivered<\/span><\/h4>\n<h4><span style=\"color: #ffffff;\">\u201cNot my child Lord\u201d, Mothers will scream<\/span><\/h4>\n<h4><span style=\"color: #ffffff;\">Ahmuad Arbery for being \u2018suspicious\u2019<\/span><\/h4>\n<h4><span style=\"color: #ffffff;\">George Floyd for being \u2018malicious\u2019<\/span><\/h4>\n<h4><span style=\"color: #ffffff;\">Stephan Clark for a gesture he made<\/span><\/h4>\n<h4><span style=\"color: #ffffff;\">Walter Scott for being afraid<\/span><\/h4>\n<h4>\u00a0<\/h4>\n<h4><span style=\"color: #ffffff;\">How many more is it going to take<\/span><\/h4>\n<h4><span style=\"color: #ffffff;\">For justice to be served and action to be made.<\/span><\/h4>\n<h4><span style=\"color: #ffffff;\">Our skin is being used as a weapon.<\/span><\/h4>\n<h4>\u00a0<\/h4>\n<h4><span style=\"color: #ffffff;\">We tweet, post, sign petitions<\/span><\/h4>\n<h4><span style=\"color: #ffffff;\">\u00a0but what change is made.<\/span><\/h4>\n<h4><span style=\"color: #ffffff;\">Open your eyes,<\/span><\/h4>\n<h4><span style=\"color: #ffffff;\">You are afraid\/threatened of black men in 2020<\/span><\/h4>"},{"id":11,"type":"image","image":"\/app\/uploads\/2020\/09\/English-1.jpg","title":"English 1","position":{"yaw":0.5915399930500804,"pitch":0.11398300659128857},"popup":{"titleColor":"#ffffff","titleBgColor":"#9b1844"},"icon":{"url":"\/app\/uploads\/2020\/09\/readICON.png","width":"75","height":"75"}},{"id":12,"type":"image","image":"\/app\/uploads\/2020\/09\/English-3.jpg","title":"English 3","position":{"yaw":2.2093289366422333,"pitch":0.10036726991934053},"popup":{"titleColor":"#ffffff","titleBgColor":"#9b1844"},"icon":{"url":"\/app\/uploads\/2020\/09\/readICON.png","width":"75","height":"75"},"text":"<h2><span style=\"color: #ffffff;\"><strong>What is Black?<\/strong><\/span><\/h2>\n<h4><span style=\"color: #ffffff;\">A colour or a shade<\/span><\/h4>\n<h4><span style=\"color: #ffffff;\">Cops feeling the need to attack<\/span><\/h4>\n<h4><span style=\"color: #ffffff;\">For what reason?<\/span><\/h4>\n<h4><span style=\"color: #ffffff;\">Innocents being killed<\/span><\/h4>\n<h4><span style=\"color: #ffffff;\">Another dead on the streets<\/span><\/h4>\n<h4><span style=\"color: #ffffff;\">Yet another cop walks free<\/span><\/h4>\n<h4><span style=\"color: #ffffff;\">Tears shed<\/span><\/h4>\n<h4><span style=\"color: #ffffff;\">Lips quivered<\/span><\/h4>\n<h4><span style=\"color: #ffffff;\">\u201cNot my child Lord\u201d, Mothers will scream<\/span><\/h4>\n<h4><span style=\"color: #ffffff;\">Ahmuad Arbery for being \u2018suspicious\u2019<\/span><\/h4>\n<h4><span style=\"color: #ffffff;\">George Floyd for being \u2018malicious\u2019<\/span><\/h4>\n<h4><span style=\"color: #ffffff;\">Stephan Clark for a gesture he made<\/span><\/h4>\n<h4><span style=\"color: #ffffff;\">Walter Scott for being afraid<\/span><\/h4>\n<h4>\u00a0<\/h4>\n<h4><span style=\"color: #ffffff;\">How many more is it going to take<\/span><\/h4>\n<h4><span style=\"color: #ffffff;\">For justice to be served and action to be made.<\/span><\/h4>\n<h4><span style=\"color: #ffffff;\">Our skin is being used as a weapon.<\/span><\/h4>\n<h4>\u00a0<\/h4>\n<h4><span style=\"color: #ffffff;\">We tweet, post, sign petitions<\/span><\/h4>\n<h4><span style=\"color: #ffffff;\">\u00a0but what change is made.<\/span><\/h4>\n<h4><span style=\"color: #ffffff;\">Open your eyes,<\/span><\/h4>\n<h4><span style=\"color: #ffffff;\">You are afraid\/threatened of black men in 2020<\/span><\/h4>"},{"id":13,"type":"image","image":"\/app\/uploads\/2020\/09\/English-4.jpeg","title":"English 4","position":{"yaw":2.7644601579512766,"pitch":0.10462093917074533},"popup":{"titleColor":"#ffffff","titleBgColor":"#9b1844","width":""},"icon":{"url":"\/app\/uploads\/2020\/09\/readICON.png","width":"75","height":"75"},"text":"<h2><span style=\"color: #ffffff;\"><strong>What is Black?<\/strong><\/span><\/h2>\n<h4><span style=\"color: #ffffff;\">A colour or a shade<\/span><\/h4>\n<h4><span style=\"color: #ffffff;\">Cops feeling the need to attack<\/span><\/h4>\n<h4><span style=\"color: #ffffff;\">For what reason?<\/span><\/h4>\n<h4><span style=\"color: #ffffff;\">Innocents being killed<\/span><\/h4>\n<h4><span style=\"color: #ffffff;\">Another dead on the streets<\/span><\/h4>\n<h4><span style=\"color: #ffffff;\">Yet another cop walks free<\/span><\/h4>\n<h4><span style=\"color: #ffffff;\">Tears shed<\/span><\/h4>\n<h4><span style=\"color: #ffffff;\">Lips quivered<\/span><\/h4>\n<h4><span style=\"color: #ffffff;\">\u201cNot my child Lord\u201d, Mothers will scream<\/span><\/h4>\n<h4><span style=\"color: #ffffff;\">Ahmuad Arbery for being \u2018suspicious\u2019<\/span><\/h4>\n<h4><span style=\"color: #ffffff;\">George Floyd for being \u2018malicious\u2019<\/span><\/h4>\n<h4><span style=\"color: #ffffff;\">Stephan Clark for a gesture he made<\/span><\/h4>\n<h4><span style=\"color: #ffffff;\">Walter Scott for being afraid<\/span><\/h4>\n<h4>\u00a0<\/h4>\n<h4><span style=\"color: #ffffff;\">How many more is it going to take<\/span><\/h4>\n<h4><span style=\"color: #ffffff;\">For justice to be served and action to be made.<\/span><\/h4>\n<h4><span style=\"color: #ffffff;\">Our skin is being used as a weapon.<\/span><\/h4>\n<h4>\u00a0<\/h4>\n<h4><span style=\"color: #ffffff;\">We tweet, post, sign petitions<\/span><\/h4>\n<h4><span style=\"color: #ffffff;\">\u00a0but what change is made.<\/span><\/h4>\n<h4><span style=\"color: #ffffff;\">Open your eyes,<\/span><\/h4>\n<h4><span style=\"color: #ffffff;\">You are afraid\/threatened of black men in 2020<\/span><\/h4>"},{"id":14,"type":"image","image":"\/app\/uploads\/2020\/09\/English-5.jpg","title":"English 5","position":{"yaw":-3.0391249830508684,"pitch":0.09709740849500648},"popup":{"titleColor":"#ffffff","titleBgColor":"#9b1844"},"icon":{"url":"\/app\/uploads\/2020\/09\/readICON.png","width":"75","height":"75"}},{"id":15,"type":"image","image":"\/app\/uploads\/2020\/09\/English-8.jpg","title":"English 8","position":{"yaw":-1.1982920835678321,"pitch":0.032724096804649605},"popup":{"titleColor":"#ffffff","titleBgColor":"#9b1844"},"icon":{"url":"\/app\/uploads\/2020\/09\/readICON.png","width":"75","height":"75"}},{"id":16,"type":"image","image":"\/app\/uploads\/2020\/09\/English-9.jpg","title":"English 9","position":{"yaw":-0.8267848329385483,"pitch":0.026003713090158698},"popup":{"titleColor":"#ffffff","titleBgColor":"#9b1844"},"icon":{"url":"\/app\/uploads\/2020\/09\/readICON.png","width":"75","height":"75"}}]}
{"id":2,"title":"HUMANITIES","default":false,"thumb":"","img":{"src":"https:\/\/haileyburyturnford.com\/app\/uploads\/2020\/09\/geography_classroom.jpg","width":2048},"position":{"yaw":-0.05847577800206594,"pitch":0.071979517258697,"fov":1.427448757889531},"hotspots":[{"id":1,"type":"scene","title":"GO TO ENGLISH","position":{"yaw":0.02718488352725501,"pitch":0.3899628435756597},"scene":{"id":"1","position":{"yaw":-0.5430026980947265,"pitch":0.060316817117128,"fov":1.427448757889531}},"popup":{"titleColor":"#000000","titleBgColor":"#ffffff"},"icon":{"url":"https:\/\/haileyburyturnford.com\/app\/uploads\/2020\/09\/fingerupICON.png","width":"75","height":"75"}},{"id":2,"type":"video","title":"Mrs E Morgan - Faculty Leader","position":{"yaw":-0.2024346242811923,"pitch":-0.1668914278212057},"popup":{"titleColor":"#ffffff","titleBgColor":"#ffffff"},"url":"https:\/\/vimeo.com\/458962932","icon":{"url":"https:\/\/haileyburyturnford.com\/app\/uploads\/2020\/09\/PLAYbuttonPURPLE.png","width":"100","height":"100"}},{"id":3,"type":"image","image":"https:\/\/haileyburyturnford.com\/app\/uploads\/2020\/09\/Barcelona-1.jpg","title":"Geography 1","position":{"yaw":-0.6873467921630834,"pitch":-0.06061151757545424},"popup":{"titleColor":"#ffffff","titleBgColor":"#9b1844"},"icon":{"url":"https:\/\/haileyburyturnford.com\/app\/uploads\/2020\/09\/TEMPLATEimage-button.png","width":"75","height":"75"}},{"id":4,"type":"image","image":"https:\/\/haileyburyturnford.com\/app\/uploads\/2020\/09\/Barcelona-2.jpg","title":"Geography 2","position":{"yaw":-0.9929201034010866,"pitch":-0.04518749238666686},"popup":{"titleColor":"#ffffff","titleBgColor":"#9b1844"},"icon":{"url":"https:\/\/haileyburyturnford.com\/app\/uploads\/2020\/09\/TEMPLATEimage-button.png","width":"75","height":"75"}},{"id":6,"type":"image","image":"https:\/\/haileyburyturnford.com\/app\/uploads\/2020\/09\/Yr-8-volcanoes.jpg","title":"Geography 3","position":{"yaw":-1.4504031120610534,"pitch":-0.05119432343088448},"popup":{"titleColor":"#ffffff","titleBgColor":"#9b1844"},"icon":{"url":"https:\/\/haileyburyturnford.com\/app\/uploads\/2020\/09\/TEMPLATEimage-button.png","width":"75","height":"75"}},{"id":7,"type":"image","image":"https:\/\/haileyburyturnford.com\/app\/uploads\/2020\/09\/Geog-revision-learning.jpg","title":"Geography 5","position":{"yaw":-2.499221711595011,"pitch":-0.04102795480305943},"popup":{"titleColor":"#ffffff","titleBgColor":"#9b1844"},"icon":{"url":"https:\/\/haileyburyturnford.com\/app\/uploads\/2020\/09\/TEMPLATEimage-button.png","width":"75","height":"75"}},{"id":8,"type":"image","image":"https:\/\/haileyburyturnford.com\/app\/uploads\/2020\/09\/Natural-History-Museum-1.jpg","title":"History 1","position":{"yaw":2.9002536045774088,"pitch":-0.0526490287917909},"popup":{"titleColor":"#ffffff","titleBgColor":"#9b1844"},"icon":{"url":"https:\/\/haileyburyturnford.com\/app\/uploads\/2020\/09\/TEMPLATEimage-button.png","width":"75","height":"75"}},{"id":9,"type":"image","image":"https:\/\/haileyburyturnford.com\/app\/uploads\/2020\/09\/Hotchocgeography1.jpg","title":"Geography 4","position":{"yaw":-1.9115677912214686,"pitch":-0.03401557490792584},"popup":{"titleColor":"#ffffff","titleBgColor":"#9b1844"},"icon":{"url":"https:\/\/haileyburyturnford.com\/app\/uploads\/2020\/09\/TEMPLATEimage-button.png","width":"75","height":"75"}},{"id":10,"type":"image","image":"https:\/\/haileyburyturnford.com\/app\/uploads\/2020\/09\/Natural-History-Museum-2.jpg","title":"History 2","position":{"yaw":2.4351788398602734,"pitch":-0.04255009703366497},"popup":{"titleColor":"#ffffff","titleBgColor":"#9b1844"},"icon":{"url":"https:\/\/haileyburyturnford.com\/app\/uploads\/2020\/09\/TEMPLATEimage-button.png","width":"75","height":"75"}},{"id":11,"type":"image","image":"https:\/\/haileyburyturnford.com\/app\/uploads\/2020\/09\/Natural-History-Museum-3-1.jpg","title":"History 3","position":{"yaw":2.095486314186039,"pitch":-0.013651880831023533},"popup":{"titleColor":"#ffffff","titleBgColor":"#9b1844"},"icon":{"url":"https:\/\/haileyburyturnford.com\/app\/uploads\/2020\/09\/TEMPLATEimage-button.png","width":"75","height":"75"}},{"id":12,"type":"image","image":"https:\/\/haileyburyturnford.com\/app\/uploads\/2020\/09\/History-masterclass.jpg","title":"History 4","position":{"yaw":1.5595610878272872,"pitch":0.0047613136242183884},"popup":{"titleColor":"#ffffff","titleBgColor":"#9b1844"},"icon":{"url":"https:\/\/haileyburyturnford.com\/app\/uploads\/2020\/09\/TEMPLATEimage-button.png","width":"75","height":"75"}},{"id":13,"type":"image","image":"https:\/\/haileyburyturnford.com\/app\/uploads\/2020\/09\/Battlefields-2.jpg","title":"History 5","position":{"yaw":1.0814450988685813,"pitch":0.002148184591270308},"popup":{"titleColor":"#ffffff","titleBgColor":"#9b1844"},"icon":{"url":"https:\/\/haileyburyturnford.com\/app\/uploads\/2020\/09\/TEMPLATEimage-button.png","width":"75","height":"75"}},{"id":14,"type":"image","image":"https:\/\/haileyburyturnford.com\/app\/uploads\/2020\/09\/CSC_0027-1.jpg","title":"History 6","position":{"yaw":0.5716509027702408,"pitch":0.01622514100114003},"popup":{"titleColor":"#ffffff","titleBgColor":"#9b1844"},"icon":{"url":"https:\/\/haileyburyturnford.com\/app\/uploads\/2020\/09\/TEMPLATEimage-button.png","width":"75","height":"75"}}]}
{"primaryColor":"#ffffff","secondaryColor":"#981647","autostart":1,"move":1,"zoom":1,"menu":0,"hideMenu":1,"hdesktop":"1-2","htablet":"1-2","hmobile":"1-1","zoomScroll":0,"fullImages":0,"gyro":1}
Design & Technology
{"id":1,"title":"DESIGN & TECHNOLOGY","default":true,"thumb":"","img":{"src":"https:\/\/haileyburyturnford.com\/app\/uploads\/2020\/08\/DT_classroom.jpg","width":2048},"position":{"yaw":-3.026156288234617,"pitch":0.1676922260945375,"fov":1.4286536626533712},"hotspots":[{"id":1,"type":"image","image":"https:\/\/haileyburyturnford.com\/app\/uploads\/2020\/09\/Slide9.jpg","title":"Design & Technology, Engineering & Food Technology 8","position":{"yaw":1.1440743384434455,"pitch":0.005594231907110725},"popup":{"titleColor":"#ffffff","titleBgColor":"#9b1844"},"icon":{"url":"https:\/\/haileyburyturnford.com\/app\/uploads\/2020\/09\/TEMPLATEimage-button.png","width":"75","height":"75"}},{"id":2,"type":"video","title":"Mr S Hill - Faculty Leader","position":{"yaw":-3.050933363730117,"pitch":-0.12862340684503337},"popup":{"titleColor":"#ffffff","titleBgColor":"#9b1844"},"icon":{"url":"https:\/\/haileyburyturnford.com\/app\/uploads\/2020\/09\/PLAYbuttonPURPLE.png","width":"100","height":"100"},"url":"https:\/\/vimeo.com\/456164584"},{"id":3,"type":"image","image":"https:\/\/haileyburyturnford.com\/app\/uploads\/2020\/09\/Slide8.jpg","title":"Design & Technology, Engineering & Food Technology 9","position":{"yaw":1.5399922120379443,"pitch":0.013463326659628905},"popup":{"titleColor":"#ffffff","titleBgColor":"#9b1844"},"icon":{"url":"https:\/\/haileyburyturnford.com\/app\/uploads\/2020\/09\/TEMPLATEimage-button.png","width":"75","height":"75"}},{"id":4,"type":"image","image":"https:\/\/haileyburyturnford.com\/app\/uploads\/2020\/09\/Slide7.jpg","title":"Design & Technology, Engineering & Food Technology 2","position":{"yaw":-1.8088362425081161,"pitch":0.07590603152087994},"popup":{"titleColor":"#ffffff","titleBgColor":"#9b1844"},"icon":{"url":"https:\/\/haileyburyturnford.com\/app\/uploads\/2020\/09\/TEMPLATEimage-button.png","width":"75","height":"75"}},{"id":5,"type":"image","image":"https:\/\/haileyburyturnford.com\/app\/uploads\/2020\/09\/Slide6.jpg","title":"Design & Technology, Engineering & Food Technology 3","position":{"yaw":-1.239018352695581,"pitch":0.05511625822841282},"popup":{"titleColor":"#ffffff","titleBgColor":"#9b1844"},"icon":{"url":"https:\/\/haileyburyturnford.com\/app\/uploads\/2020\/09\/TEMPLATEimage-button.png","width":"75","height":"75"}},{"id":6,"type":"image","image":"https:\/\/haileyburyturnford.com\/app\/uploads\/2020\/09\/Slide5.jpg","title":"Design & Technology, Engineering & Food Technology 5","position":{"yaw":-0.2955461485071673,"pitch":0.02310125563112564},"popup":{"titleColor":"#ffffff","titleBgColor":"#9b1844"},"icon":{"url":"https:\/\/haileyburyturnford.com\/app\/uploads\/2020\/09\/TEMPLATEimage-button.png","width":"75","height":"75"}},{"id":7,"type":"image","image":"https:\/\/haileyburyturnford.com\/app\/uploads\/2020\/09\/Slide4.jpg","title":"Design & Technology, Engineering & Food Technology 7","position":{"yaw":0.6865501334685646,"pitch":0.01544851916210277},"popup":{"titleColor":"#ffffff","titleBgColor":"#9b1844"},"icon":{"url":"https:\/\/haileyburyturnford.com\/app\/uploads\/2020\/09\/TEMPLATEimage-button.png","width":"75","height":"75"}},{"id":8,"type":"image","image":"https:\/\/haileyburyturnford.com\/app\/uploads\/2020\/09\/Slide3.jpg","title":"Design & Technology, Engineering & Food Technology 4","position":{"yaw":-0.7750277691460816,"pitch":0.04729914954098646},"popup":{"titleColor":"#ffffff","titleBgColor":"#9b1844"},"icon":{"url":"https:\/\/haileyburyturnford.com\/app\/uploads\/2020\/09\/TEMPLATEimage-button.png","width":"75","height":"75"}},{"id":9,"type":"image","image":"https:\/\/haileyburyturnford.com\/app\/uploads\/2020\/09\/Slide2.jpg","title":"Design & Technology, Engineering & Food Technology 6","position":{"yaw":0.25405169900162683,"pitch":-0.010434386439712284},"popup":{"titleColor":"#ffffff","titleBgColor":"#9b1844"},"icon":{"url":"https:\/\/haileyburyturnford.com\/app\/uploads\/2020\/09\/TEMPLATEimage-button.png","width":"75","height":"75"}},{"id":10,"type":"image","image":"https:\/\/haileyburyturnford.com\/app\/uploads\/2020\/09\/Slide1.jpg","title":"Design & Technology, Engineering & Food Technology 1","position":{"yaw":-2.493355538530462,"pitch":0.0450531432766379},"popup":{"titleColor":"#ffffff","titleBgColor":"#9b1844"},"icon":{"url":"https:\/\/haileyburyturnford.com\/app\/uploads\/2020\/09\/TEMPLATEimage-button.png","width":"75","height":"75"}},{"id":11,"type":"image","image":"\/app\/uploads\/2020\/09\/Turnford-School-8.jpg","title":"Design & Technology, Engineering & Food Technology 10","position":{"yaw":2.3863620294738936,"pitch":-0.035715780037925526},"popup":{"titleColor":"#ffffff","titleBgColor":"#9b1844"},"icon":{"url":"\/app\/uploads\/2020\/09\/TEMPLATEimage-button.png","width":"75","height":"75"}},{"id":12,"type":"image","image":"\/app\/uploads\/2020\/09\/VEX-REGIONAL-FINAL-1.jpg","title":"Design & Technology, Engineering & Food Technology 11","position":{"yaw":2.006112500818575,"pitch":-0.018623035290797674},"popup":{"titleColor":"#ffffff","titleBgColor":"#9b1844"},"icon":{"url":"\/app\/uploads\/2020\/09\/TEMPLATEimage-button.png","width":"75","height":"75"}},{"id":13,"type":"image","image":"\/app\/uploads\/2020\/09\/VEX-REGIONAL-FINAL-3.jpg","title":"Design & Technology, Engineering & Food Technology 12","position":{"yaw":2.7997094997917626,"pitch":-0.0462278342003124},"popup":{"titleColor":"#ffffff","titleBgColor":"#9b1844"},"icon":{"url":"\/app\/uploads\/2020\/09\/TEMPLATEimage-button.png","width":"75","height":"75"}}]}
{"primaryColor":"#ffffff","secondaryColor":"#9b1844","autostart":1,"move":1,"zoom":1,"menu":0,"hideMenu":1,"hdesktop":"1-2","htablet":"1-2","hmobile":"1-1","zoomScroll":0,"fullImages":0,"gyro":1}
Creative Arts
{"id":1,"title":"Creative Arts","default":true,"thumb":"","img":{"src":"https:\/\/haileyburyturnford.com\/app\/uploads\/2020\/08\/art.jpg","width":2048},"position":{"yaw":1.339748836627244,"pitch":0.47420126001417806,"fov":1.4286536626533712},"hotspots":[{"id":1,"type":"video","title":"Mrs H Ledster - Subject Leader","position":{"yaw":1.4640984304939249,"pitch":-0.045024908868219526},"popup":{"titleColor":"#ffffff","titleBgColor":"#9b1844"},"icon":{"url":"https:\/\/haileyburyturnford.com\/app\/uploads\/2020\/09\/PLAYbuttonPURPLE.png","width":"100","height":"100"},"url":"https:\/\/vimeo.com\/456967664"},{"id":2,"type":"image","image":"\/app\/uploads\/2020\/09\/Turnford-School-22.jpg","title":"Art, Photography & Media 10","position":{"yaw":-0.31860523862231105,"pitch":0.032770917736471006},"popup":{"titleColor":"#ffffff","titleBgColor":"#9b1844"},"icon":{"url":"https:\/\/haileyburyturnford.com\/app\/uploads\/2020\/09\/TEMPLATEimage-button.png","width":"75","height":"75"}},{"id":3,"type":"image","image":"https:\/\/haileyburyturnford.com\/app\/uploads\/2020\/09\/DSCF0892-1.jpg","title":"Art, Photography & Media 1","position":{"yaw":0.054709373039152354,"pitch":0.03779616429732968},"popup":{"titleColor":"#ffffff","titleBgColor":"#9b1844"},"icon":{"url":"https:\/\/haileyburyturnford.com\/app\/uploads\/2020\/09\/TEMPLATEimage-button.png","width":"75","height":"75"}},{"id":4,"type":"image","image":"\/app\/uploads\/2020\/09\/art-prep-4-1.jpg","title":"Art, Photography & Media 2","position":{"yaw":0.9216557069713165,"pitch":0.05122928395756432},"popup":{"titleColor":"#ffffff","titleBgColor":"#9b1844"},"icon":{"url":"https:\/\/haileyburyturnford.com\/app\/uploads\/2020\/09\/TEMPLATEimage-button.png","width":"75","height":"75"}},{"id":6,"type":"image","image":"https:\/\/haileyburyturnford.com\/app\/uploads\/2020\/09\/Media1.jpg","title":"Art, Photography & Media 9","position":{"yaw":-1.165023022574852,"pitch":0.045207387833370305},"popup":{"titleColor":"#ffffff","titleBgColor":"#9b1844"},"icon":{"url":"https:\/\/haileyburyturnford.com\/app\/uploads\/2020\/09\/TEMPLATEimage-button.png","width":"75","height":"75"}},{"id":7,"type":"image","image":"https:\/\/haileyburyturnford.com\/app\/uploads\/2020\/09\/Media2.jpg","title":"Art, Photography & Media 8","position":{"yaw":-1.6510596674100384,"pitch":0.09216839616200367},"popup":{"titleColor":"#ffffff","titleBgColor":"#9b1844"},"icon":{"url":"https:\/\/haileyburyturnford.com\/app\/uploads\/2020\/09\/TEMPLATEimage-button.png","width":"75","height":"75"}},{"id":8,"type":"image","image":"https:\/\/haileyburyturnford.com\/app\/uploads\/2020\/09\/Media3.jpg","title":"Art, Photography & Media 4","position":{"yaw":2.5542801216903754,"pitch":0.08483763346175266},"popup":{"titleColor":"#ffffff","titleBgColor":"#9b1844"},"icon":{"url":"https:\/\/haileyburyturnford.com\/app\/uploads\/2020\/09\/TEMPLATEimage-button.png","width":"75","height":"75"}},{"id":9,"type":"image","image":"https:\/\/haileyburyturnford.com\/app\/uploads\/2020\/09\/Media45-front-cover-film-print.jpg","title":"Art, Photography & Media 7","position":{"yaw":-2.094925946893273,"pitch":0.08824005850526007},"popup":{"titleColor":"#ffffff","titleBgColor":"#9b1844"},"icon":{"url":"https:\/\/haileyburyturnford.com\/app\/uploads\/2020\/09\/TEMPLATEimage-button.png","width":"75","height":"75"}},{"id":10,"type":"image","image":"https:\/\/haileyburyturnford.com\/app\/uploads\/2020\/09\/Media5DVD-Cover-template.jpg","title":"Art, Photography & Media 6","position":{"yaw":-2.554838124328853,"pitch":0.11003819072177023},"popup":{"titleColor":"#ffffff","titleBgColor":"#9b1844"},"icon":{"url":"https:\/\/haileyburyturnford.com\/app\/uploads\/2020\/09\/TEMPLATEimage-button.png","width":"75","height":"75"}},{"id":11,"type":"image","image":"https:\/\/haileyburyturnford.com\/app\/uploads\/2020\/09\/Media6edited-billboard-alex-winders.jpg","title":"Art, Photography & Media 3","position":{"yaw":2.1158885624868455,"pitch":0.05599710697271121},"popup":{"titleColor":"#ffffff","titleBgColor":"#9b1844"},"icon":{"url":"https:\/\/haileyburyturnford.com\/app\/uploads\/2020\/09\/TEMPLATEimage-button.png","width":"75","height":"75"}},{"id":12,"type":"image","image":"https:\/\/haileyburyturnford.com\/app\/uploads\/2020\/09\/Media7FRONT-COVER.jpg","title":"Art, Photography & Media 11","position":{"yaw":-0.7272441634525109,"pitch":0.051590881785099185},"popup":{"titleColor":"#ffffff","titleBgColor":"#9b1844"},"icon":{"url":"https:\/\/haileyburyturnford.com\/app\/uploads\/2020\/09\/TEMPLATEimage-button.png","width":"75","height":"75"}},{"id":13,"type":"image","image":"\/app\/uploads\/2020\/09\/photographer-of-the-week.jpg","title":"Art, Photography & Media 5","position":{"yaw":3.1320048790803234,"pitch":0.10899423160641675},"popup":{"titleColor":"#ffffff","titleBgColor":"#9b1844"},"icon":{"url":"\/app\/uploads\/2020\/09\/TEMPLATEimage-button.png","width":"75","height":"75"}},{"id":14,"type":"image","image":"\/app\/uploads\/2020\/09\/arts.jpg","title":"Art, Photography & Media 12","position":{"yaw":0.429358267711514,"pitch":0.054616407227474184},"popup":{"titleColor":"#ffffff","titleBgColor":"#9b1844"},"icon":{"url":"\/app\/uploads\/2020\/09\/TEMPLATEimage-button.png","width":"75","height":"75"}}]}
{"primaryColor":"#ffffff","secondaryColor":"#9b1844","autostart":1,"move":1,"zoom":1,"menu":0,"hideMenu":1,"hdesktop":"1-2","htablet":"1-2","hmobile":"1-1","zoomScroll":0,"fullImages":0,"gyro":1}
Music, Dance and Drama
{"id":1,"title":"DANCE & DRAMA STUDIO","default":true,"thumb":"","img":{"src":"https:\/\/haileyburyturnford.com\/app\/uploads\/2020\/09\/dancestudio.jpg","width":2048},"position":{"yaw":3.1141229312922354,"pitch":0.014171487481128509,"fov":1.4286536626533712},"hotspots":[{"id":1,"type":"image","image":"https:\/\/haileyburyturnford.com\/app\/uploads\/2020\/09\/We-will-rock-you.jpg","title":"DANCE & DRAMA 4","position":{"yaw":1.2825528510342181,"pitch":0.03716015490681457},"popup":{"titleColor":"#ffffff","titleBgColor":"#9b1844"},"icon":{"url":"https:\/\/haileyburyturnford.com\/app\/uploads\/2020\/09\/TEMPLATEimage-button.png","width":"75","height":"75"}},{"id":2,"type":"image","image":"https:\/\/haileyburyturnford.com\/app\/uploads\/2020\/09\/turnford-2.jpg","title":"DANCE & DRAMA 3","position":{"yaw":0.07099810811139129,"pitch":0.03979982526667314},"popup":{"titleColor":"#000000","titleBgColor":"#ffffff"},"icon":{"url":"https:\/\/haileyburyturnford.com\/app\/uploads\/2020\/09\/TEMPLATEimage-button.png","width":"75","height":"75"}},{"id":3,"type":"image","image":"https:\/\/haileyburyturnford.com\/app\/uploads\/2020\/09\/20200312_182943-1.jpg","title":"DANCE & DRAMA 2","position":{"yaw":-1.4063791591014763,"pitch":-0.0031331504776339614},"popup":{"titleColor":"#000000","titleBgColor":"#ffffff"},"icon":{"url":"https:\/\/haileyburyturnford.com\/app\/uploads\/2020\/09\/TEMPLATEimage-button.png","width":"75","height":"75"}},{"id":4,"type":"image","image":"https:\/\/haileyburyturnford.com\/app\/uploads\/2020\/09\/20191211_151713-1.jpg","title":"DANCE & DRAMA 1","position":{"yaw":-2.487619206241199,"pitch":0.029570357246637258},"popup":{"titleColor":"#ffffff","titleBgColor":"#9b1844"},"icon":{"url":"https:\/\/haileyburyturnford.com\/app\/uploads\/2020\/09\/TEMPLATEimage-button.png","width":"75","height":"75"}},{"id":5,"type":"video","title":"Miss C Bilsby - Subject Leader","position":{"yaw":3.024067197483216,"pitch":-0.22069338767512292},"popup":{"titleColor":"#ffffff","titleBgColor":"#9b1844"},"icon":{"url":"https:\/\/haileyburyturnford.com\/app\/uploads\/2020\/09\/PLAYbuttonPURPLE.png","width":"100","height":"100"},"url":"https:\/\/vimeo.com\/456980509"},{"id":6,"type":"video","title":"WELCOME TO DANCE AT HAILEYBURY TURNFORD","position":{"yaw":0.810988405470539,"pitch":0.0326019149474881},"popup":{"titleColor":"#ffffff","titleBgColor":"#9b1844"},"url":"https:\/\/vimeo.com\/456174912","icon":{"url":"https:\/\/haileyburyturnford.com\/app\/uploads\/2020\/09\/PLAYbuttonPURPLE.png","width":"100","height":"100"}},{"id":7,"type":"video","title":"The Wizard of Oz at Haileybury Turnford.","position":{"yaw":-0.5205083442881477,"pitch":-0.0032416144635085686},"popup":{"titleColor":"#ffffff","titleBgColor":"#9b1844"},"url":"https:\/\/vimeo.com\/456176675","icon":{"url":"https:\/\/haileyburyturnford.com\/app\/uploads\/2020\/09\/PLAYbuttonPURPLE.png","width":"100","height":"100"}},{"id":8,"type":"scene","title":"GO TO MUSIC","position":{"yaw":2.2533744386241175,"pitch":-0.00729310500674174},"scene":{"id":"2","position":""},"popup":{"titleColor":"#000000","titleBgColor":"#ffffff"},"icon":{"url":"https:\/\/haileyburyturnford.com\/app\/uploads\/2020\/09\/fingerupICON.png","width":"75","height":"75"}},{"id":9,"type":"video","title":"HAILEYBURY DANCE SHOWCASE","position":{"yaw":-1.8966437346386993,"pitch":0.012297174563979496},"popup":{"titleColor":"#ffffff","titleBgColor":"#9b1844"},"icon":{"url":"\/app\/uploads\/2020\/09\/PLAYbuttonPURPLE.png","width":"100","height":"100"},"url":"https:\/\/vimeo.com\/459902389"},{"id":10,"type":"image","image":"\/app\/uploads\/2020\/09\/WWRY.jpg","title":"DANCE & DRAMA 5","position":{"yaw":1.706994603415123,"pitch":0.012140900929516363},"popup":{"titleColor":"#ffffff","titleBgColor":"#9b1844"},"icon":{"url":"\/app\/uploads\/2020\/09\/TEMPLATEimage-button.png","width":"75","height":"75"}}]}
{"id":2,"title":"MUSIC","default":false,"thumb":"","img":{"src":"https:\/\/haileyburyturnford.com\/app\/uploads\/2020\/09\/music2.jpg","width":2048},"position":{"yaw":2.612985913332704,"pitch":0.24201897810942619,"fov":1.427448757889531},"hotspots":[{"id":1,"type":"video","title":"Mrs S Nicholson - Subject Leader","position":{"yaw":2.0606112999722166,"pitch":0.07013661321108344},"popup":{"titleColor":"#ffffff","titleBgColor":"#9b1844"},"icon":{"url":"https:\/\/haileyburyturnford.com\/app\/uploads\/2020\/09\/PLAYbuttonPURPLE.png","width":"100","height":"100"},"url":"https:\/\/vimeo.com\/456973178"},{"id":2,"type":"scene","title":"GO TO DANCE & DRAMA","position":{"yaw":-0.9480961635868468,"pitch":-0.08136986113378342},"scene":{"id":"1","position":""},"popup":{"titleColor":"#000000","titleBgColor":"#ffffff"},"icon":{"url":"https:\/\/haileyburyturnford.com\/app\/uploads\/2020\/09\/fingerupICON.png","height":"75","width":"75"}},{"id":3,"type":"video","title":"SINGERS DECEMBER 2019","position":{"yaw":-2.5659975240101502,"pitch":0.10400810747289846},"popup":{"titleColor":"#ffffff","titleBgColor":"#9b1844"},"icon":{"url":"https:\/\/haileyburyturnford.com\/app\/uploads\/2020\/09\/PLAYbuttonPURPLE.png","width":"100","height":"100"},"url":"https:\/\/vimeo.com\/456170039"},{"id":5,"type":"video","title":"HAILEYBURY CAROL SERVICE 2019","position":{"yaw":0.9945757258691739,"pitch":0.11673171268055782},"popup":{"titleColor":"#ffffff","titleBgColor":"#9b1844"},"icon":{"url":"https:\/\/haileyburyturnford.com\/app\/uploads\/2020\/09\/PLAYbuttonPURPLE.png","width":"100","height":"100"},"url":"https:\/\/vimeo.com\/456167867"},{"id":6,"type":"video","title":"SINGER DECEMBER 2019","position":{"yaw":-1.7590371659437878,"pitch":0.15138690094914153},"popup":{"titleColor":"#ffffff","titleBgColor":"#9b1844"},"url":"https:\/\/vimeo.com\/456163656","icon":{"url":"https:\/\/haileyburyturnford.com\/app\/uploads\/2020\/09\/PLAYbuttonPURPLE.png","width":"100","height":"100"}},{"id":7,"type":"video","title":"MUSICIANS ","position":{"yaw":-0.4505014480977678,"pitch":0.12873969830232213},"popup":{"titleColor":"#ffffff","titleBgColor":"#9b1844"},"icon":{"url":"https:\/\/haileyburyturnford.com\/app\/uploads\/2020\/09\/PLAYbuttonPURPLE.png","width":"100","height":"100"},"url":"https:\/\/vimeo.com\/manage\/456161396"}]}
{"primaryColor":"#ffffff","secondaryColor":"#9b1844","autostart":1,"move":1,"zoom":1,"menu":0,"hideMenu":1,"hdesktop":"1-2","htablet":"1-2","hmobile":"1-1","zoomScroll":0,"fullImages":0,"gyro":1}
Science, Computing & Enterprise
{"id":1,"title":"SCIENCE ","default":false,"thumb":"","img":{"src":"https:\/\/haileyburyturnford.com\/app\/uploads\/2020\/09\/science_block.jpg","width":2048},"position":{"yaw":-0.9940696309878074,"pitch":0.07294269299383949,"fov":1.4286536626533712},"hotspots":[{"id":1,"type":"video","title":"Mr S Williams - Director of Science","position":{"yaw":-0.6522552327013198,"pitch":-0.23005171068500374},"popup":{"titleColor":"#ffffff","titleBgColor":"#9b1844"},"url":"https:\/\/vimeo.com\/456953585","icon":{"url":"https:\/\/haileyburyturnford.com\/app\/uploads\/2020\/09\/PLAYbuttonPURPLE.png","width":"100","height":"100"}},{"id":2,"type":"scene","title":"GO TO COMPUTING & ENTERPRISE","position":{"yaw":2.065391399720169,"pitch":0.14459302304776323},"scene":{"id":"2","position":{"yaw":-1.2029970511554797,"pitch":0.21123138686286147,"fov":1.427448757889531}},"popup":{"titleColor":"#000000","titleBgColor":"#ffffff"},"icon":{"url":"https:\/\/haileyburyturnford.com\/app\/uploads\/2020\/09\/fingerupICON.png","width":"75","height":"75"}},{"id":4,"type":"image","image":"\/app\/uploads\/2020\/09\/Biology-Project-Marine-Biology-1.jpg","title":"SCIENCE 4","position":{"yaw":-0.20345756001213644,"pitch":0.036949319980674744},"popup":{"titleColor":"#ffffff","titleBgColor":"#9b1844"},"icon":{"url":"https:\/\/haileyburyturnford.com\/app\/uploads\/2020\/09\/TEMPLATEimage-button.png","width":"75","height":"75"}},{"id":5,"type":"image","image":"\/app\/uploads\/2020\/09\/Biology-Project-2-Human-body.jpg","title":"SCIENCE 6","position":{"yaw":0.6962372962522796,"pitch":0.06420684348118755},"popup":{"titleColor":"#ffffff","titleBgColor":"#9b1844"},"icon":{"url":"https:\/\/haileyburyturnford.com\/app\/uploads\/2020\/09\/TEMPLATEimage-button.png","width":"75","height":"75"}},{"id":6,"type":"image","image":"https:\/\/haileyburyturnford.com\/app\/uploads\/2020\/09\/D1sWn69XgAUnpri-1.jpg","title":"SCIENCE 5","position":{"yaw":0.22949128933410456,"pitch":0.04997331206003963},"popup":{"titleColor":"#ffffff","titleBgColor":"#9b1844"},"icon":{"url":"https:\/\/haileyburyturnford.com\/app\/uploads\/2020\/09\/TEMPLATEimage-button.png","width":"75","height":"75"}},{"id":7,"type":"image","image":"https:\/\/haileyburyturnford.com\/app\/uploads\/2020\/09\/D1sWn62XgAAh4MU-1.jpg","title":"SCIENCE 8","position":{"yaw":1.0645068443723424,"pitch":0.038123908396350714},"popup":{"titleColor":"#ffffff","titleBgColor":"#9b1844"},"icon":{"url":"https:\/\/haileyburyturnford.com\/app\/uploads\/2020\/09\/TEMPLATEimage-button.png","width":"75","height":"75"}},{"id":8,"type":"image","image":"https:\/\/haileyburyturnford.com\/app\/uploads\/2020\/09\/D1sWKxpXQAA5kk6-1.jpg","title":"SCIENCE 1","position":{"yaw":-2.438118147859324,"pitch":0.0300696904192872},"popup":{"titleColor":"#ffffff","titleBgColor":"#9b1844"},"icon":{"url":"https:\/\/haileyburyturnford.com\/app\/uploads\/2020\/09\/TEMPLATEimage-button.png","width":"75","height":"75"}},{"id":9,"type":"image","image":"\/app\/uploads\/2020\/09\/Project-Nanotechnology-1.jpg","title":"SCIENCE 2","position":{"yaw":-2.109670461323386,"pitch":0.01616683324569479},"popup":{"titleColor":"#ffffff","titleBgColor":"#9b1844"},"icon":{"url":"https:\/\/haileyburyturnford.com\/app\/uploads\/2020\/09\/TEMPLATEimage-button.png","width":"75","height":"75"}},{"id":10,"type":"image","image":"\/app\/uploads\/2020\/09\/Biology-Project-Marine-Biology.jpeg","title":"SCIENCE 3","position":{"yaw":-1.5507699734172533,"pitch":0.020271586061815228},"popup":{"titleColor":"#ffffff","titleBgColor":"#9b1844"},"icon":{"url":"https:\/\/haileyburyturnford.com\/app\/uploads\/2020\/09\/TEMPLATEimage-button.png","width":"75","height":"75"}},{"id":13,"type":"image","image":"\/app\/uploads\/2020\/09\/Annotation.jpg","title":"SCIENCE 7","position":{"yaw":1.5416228184685368,"pitch":0.008465925515416473},"popup":{"titleColor":"#ffffff","titleBgColor":"#9b1844"},"icon":{"url":"\/app\/uploads\/2020\/09\/TEMPLATEimage-button.png","width":"75","height":"75"}},{"id":14,"type":"image","image":"\/app\/uploads\/2020\/09\/PE-GYM-FIELD-1B.jpg","title":"SCIENCE 9","position":{"yaw":2.8690041754076443,"pitch":0.07262591711265998},"popup":{"titleColor":"#ffffff","titleBgColor":"#9b1844"},"icon":{"url":"\/app\/uploads\/2020\/09\/TEMPLATEimage-button.png","width":"75","height":"75"}},{"id":15,"type":"image","image":"\/app\/uploads\/2020\/09\/Project-Nanotechnology-2.jpg","title":"SCIENCE 10","position":{"yaw":-2.8665348951815908,"pitch":0.0554288482824461},"popup":{"titleColor":"#ffffff","titleBgColor":"#9b1844"},"icon":{"url":"\/app\/uploads\/2020\/09\/TEMPLATEimage-button.png","width":"75","height":"75"}}]}
{"id":2,"title":"COMPUTING & ENTERPRISE","default":true,"thumb":"","img":{"src":"https:\/\/haileyburyturnford.com\/app\/uploads\/2020\/09\/IT_clssroom.jpg","width":2048},"position":{"yaw":0.12870215071571778,"pitch":0.1766269330366157,"fov":1.4286536626533712},"hotspots":[{"id":1,"type":"scene","title":"GO TO SCIENCE","position":{"yaw":-0.2936793339975612,"pitch":0.5289366163538674},"scene":{"id":"1","position":{"yaw":1.3044633462461803,"pitch":0.12860239635664072,"fov":1.427448757889531}},"popup":{"titleColor":"#000000","titleBgColor":"#ffffff"},"icon":{"url":"https:\/\/haileyburyturnford.com\/app\/uploads\/2020\/09\/fingerupICON.png","width":"75","height":"75"}},{"id":2,"type":"image","image":"https:\/\/haileyburyturnford.com\/app\/uploads\/2020\/09\/BeSafe.jpg","title":"Be Safe","position":{"yaw":2.8986627796081565,"pitch":0.0693570438578881},"popup":{"titleColor":"#ffffff","titleBgColor":"#9b1844"},"icon":{"url":"https:\/\/haileyburyturnford.com\/app\/uploads\/2020\/09\/TEMPLATEimage-button.png","width":"75","height":"75"}},{"id":3,"type":"image","image":"https:\/\/haileyburyturnford.com\/app\/uploads\/2020\/09\/Cyberbullying.jpg","title":"Cyber Bullying Online","position":{"yaw":0.6484115545024913,"pitch":0.1710537089352968},"popup":{"titleColor":"#ffffff","titleBgColor":"#9b1844"},"icon":{"url":"https:\/\/haileyburyturnford.com\/app\/uploads\/2020\/09\/TEMPLATEimage-button.png","width":"75","height":"75"}},{"id":4,"type":"image","image":"https:\/\/haileyburyturnford.com\/app\/uploads\/2020\/09\/Be-safe-online.jpg","title":"Be Safe Online","position":{"yaw":-2.2148846196457246,"pitch":0.20024057585049349},"popup":{"titleColor":"#ffffff","titleBgColor":"#9b1844"},"icon":{"url":"https:\/\/haileyburyturnford.com\/app\/uploads\/2020\/09\/TEMPLATEimage-button.png","width":"75","height":"75"}},{"id":5,"type":"image","image":"https:\/\/haileyburyturnford.com\/app\/uploads\/2020\/09\/Safety.jpg","title":"Safety Online ","position":{"yaw":-0.8167539348078865,"pitch":0.07340695115016516},"popup":{"titleColor":"#ffffff","titleBgColor":"#9b1844"},"icon":{"url":"https:\/\/haileyburyturnford.com\/app\/uploads\/2020\/09\/TEMPLATEimage-button.png","width":"75","height":"75"}},{"id":6,"type":"video","title":"Mrs A Camacho - Faculty Leader ","position":{"yaw":-0.14871904773386468,"pitch":-0.12726060436399855},"popup":{"titleColor":"#ffffff","titleBgColor":"#9b1844"},"url":"https:\/\/vimeo.com\/456962368","icon":{"url":"https:\/\/haileyburyturnford.com\/app\/uploads\/2020\/09\/PLAYbuttonPURPLE.png","width":"100","height":"100"}}]}
{"primaryColor":"#ffffff","secondaryColor":"#9b1844","autostart":1,"move":1,"zoom":1,"menu":0,"hideMenu":1,"hdesktop":"1-2","htablet":"1-2","hmobile":"1-1","zoomScroll":0,"fullImages":0,"gyro":1}
Mathematics and Modern Foreign Languages
{"id":1,"title":"MATHEMATICS","default":false,"thumb":"","img":{"src":"https:\/\/haileyburyturnford.com\/app\/uploads\/2020\/08\/maths_classroom.jpg","width":2048},"position":{"yaw":3.0051100316458124,"pitch":0.2925332270610017,"fov":1.427448757889531},"hotspots":[{"id":1,"type":"video","title":"Mr R Duncan","position":{"yaw":2.9917853625228172,"pitch":-0.08800316378272832},"popup":{"titleColor":"#ffffff","titleBgColor":"#9b1844"},"icon":{"url":"https:\/\/haileyburyturnford.com\/app\/uploads\/2020\/09\/PLAYbuttonPURPLE.png","width":"100","height":"100"},"url":"https:\/\/vimeo.com\/456165577"},{"id":8,"type":"scene","title":"GO TO MODERN FOREIGN LANGUAGES","position":{"yaw":-2.363817623750183,"pitch":0.17636583057254107},"scene":{"id":"2","position":{"yaw":-2.633149103631567,"pitch":0.15794284002174308,"fov":1.427448757889531}},"popup":{"titleColor":"#000000","titleBgColor":"#ffffff"},"icon":{"url":"https:\/\/haileyburyturnford.com\/app\/uploads\/2020\/09\/fingerupICON.png","width":"75","height":"75"}},{"id":9,"type":"image","image":"\/app\/uploads\/2020\/09\/MATHEMATICS-1-1.jpg","title":"MATHEMATICS 1","position":{"yaw":-2.233236757708678,"pitch":-0.027795881480315643},"popup":{"titleColor":"#ffffff","titleBgColor":"#9b1844"},"icon":{"url":"\/app\/uploads\/2020\/09\/TEMPLATEimage-button.png","width":"75","height":"75"}},{"id":10,"type":"image","image":"\/app\/uploads\/2020\/09\/MATHEMATICS-2.jpg","title":"MATHEMATICS 2","position":{"yaw":-1.5863610448818584,"pitch":0.004328748288223494},"popup":{"titleColor":"#ffffff","titleBgColor":"#9b1844"},"icon":{"url":"\/app\/uploads\/2020\/09\/TEMPLATEimage-button.png","width":"75","height":"75"}},{"id":11,"type":"image","image":"\/app\/uploads\/2020\/09\/MATHEMATICS-3.jpg","title":"MATHEMATICS 3","position":{"yaw":-1.8760452549433921,"pitch":0.012994441752747221},"popup":{"titleColor":"#ffffff","titleBgColor":"#9b1844"},"icon":{"url":"\/app\/uploads\/2020\/09\/TEMPLATEimage-button.png","width":"75","height":"75"}},{"id":12,"type":"image","image":"\/app\/uploads\/2020\/09\/MATHEMATICS-4.jpg","title":"MATHEMATICS 4","position":{"yaw":-1.1929088013174933,"pitch":-0.008898494984668659},"popup":{"titleColor":"#ffffff","titleBgColor":"#9b1844"},"icon":{"url":"\/app\/uploads\/2020\/09\/TEMPLATEimage-button.png","width":"75","height":"75"}},{"id":13,"type":"image","image":"\/app\/uploads\/2020\/09\/MATHEMATICS-5.jpg","title":"MATHEMATICS 5","position":{"yaw":-0.8147263883564086,"pitch":-0.03407717086498252},"popup":{"titleColor":"#ffffff","titleBgColor":"#9b1844"},"icon":{"url":"\/app\/uploads\/2020\/09\/TEMPLATEimage-button.png","width":"75","height":"75"}},{"id":14,"type":"image","image":"\/app\/uploads\/2020\/09\/MATHEMATICS-6.jpg","title":"MATHEMATICS 6","position":{"yaw":-0.3497514005008675,"pitch":-0.005474084506889909},"popup":{"titleColor":"#ffffff","titleBgColor":"#9b1844"},"icon":{"url":"\/app\/uploads\/2020\/09\/TEMPLATEimage-button.png","width":"75","height":"75"}},{"id":15,"type":"image","image":"\/app\/uploads\/2020\/09\/MATHEMATICS-7.jpg","title":"MATHEMATICS 7","position":{"yaw":0.17510476225642968,"pitch":-0.055501685528765776},"popup":{"titleColor":"#ffffff","titleBgColor":"#9b1844"},"icon":{"url":"\/app\/uploads\/2020\/09\/TEMPLATEimage-button.png","width":"75","height":"75"}},{"id":16,"type":"image","image":"\/app\/uploads\/2020\/09\/MATHEMATICS-8-1.jpg","title":"MATHEMATICS 8","position":{"yaw":0.6137163525544516,"pitch":-0.03789697904027989},"popup":{"titleColor":"#ffffff","titleBgColor":"#9b1844"},"icon":{"url":"\/app\/uploads\/2020\/09\/TEMPLATEimage-button.png","width":"75","height":"75"}},{"id":17,"type":"image","image":"\/app\/uploads\/2020\/09\/MATHEMATICS-9.jpg","title":"MATHEMATICS 9","position":{"yaw":1.0341859278652574,"pitch":-0.0366310983473106},"popup":{"titleColor":"#ffffff","titleBgColor":"#9b1844"},"icon":{"url":"\/app\/uploads\/2020\/09\/TEMPLATEimage-button.png","width":"75","height":"75"}},{"id":18,"type":"image","image":"\/app\/uploads\/2020\/09\/MATHEMATICS-10.jpg","title":"MATHEMATICS 10","position":{"yaw":1.95208268076005,"pitch":0.10544922337802021},"popup":{"titleColor":"#ffffff","titleBgColor":"#9b1844"},"icon":{"url":"\/app\/uploads\/2020\/09\/TEMPLATEimage-button.png","width":"75","height":"75"}},{"id":19,"type":"image","image":"\/app\/uploads\/2020\/09\/MATHEMATICS-11.jpg","title":"MATHEMATICS 11","position":{"yaw":1.3087881885503734,"pitch":0.1012352302350763},"popup":{"titleColor":"#ffffff","titleBgColor":"#9b1844"},"icon":{"url":"\/app\/uploads\/2020\/09\/TEMPLATEimage-button.png","width":"75","height":"75"}},{"id":20,"type":"image","image":"\/app\/uploads\/2020\/09\/MATHEMATICS-12.jpg","title":"MATHEMATICS 12","position":{"yaw":2.4071398438044405,"pitch":0.0864593414342778},"popup":{"titleColor":"#ffffff","titleBgColor":"#9b1844"},"icon":{"url":"\/app\/uploads\/2020\/09\/TEMPLATEimage-button.png","width":"75","height":"75"}},{"id":21,"type":"image","image":"\/app\/uploads\/2020\/09\/MATHEMATICS-13.jpg","title":"MATHEMATICS 13","position":{"yaw":-2.748056518917494,"pitch":0.13300374439253382},"popup":{"titleColor":"#ffffff","titleBgColor":"#9b1844"},"icon":{"url":"\/app\/uploads\/2020\/09\/TEMPLATEimage-button.png","width":"75","height":"75"}}]}
{"id":2,"title":"Modern Foreign Languages (MFL)","default":true,"thumb":"","img":{"src":"https:\/\/haileyburyturnford.com\/app\/uploads\/2020\/09\/languages_classroom.jpg","width":2048},"position":{"yaw":-3.074845620042744,"pitch":-0.2486515155992155,"fov":1.4286536626533712},"hotspots":[{"id":1,"type":"video","title":"Miss G Gibbs - Subject Leader","position":{"yaw":-3.0240186343797184,"pitch":-0.03935372541372928},"popup":{"titleColor":"#ffffff","titleBgColor":"#9b1844"},"icon":{"url":"https:\/\/haileyburyturnford.com\/app\/uploads\/2020\/09\/PLAYbuttonPURPLE.png","width":"100","height":"100"},"url":"https:\/\/vimeo.com\/456164950"},{"id":2,"type":"image","image":"\/app\/uploads\/2020\/09\/MODERN-FOREIGN-LANGUAGES-6.jpg","title":"MODERN FOREIGN LANGUAGES 6","position":{"yaw":1.43371633084866,"pitch":0.23337352352506358},"popup":{"titleColor":"#ffffff","titleBgColor":"#9b1844"},"icon":{"url":"https:\/\/haileyburyturnford.com\/app\/uploads\/2020\/09\/TEMPLATEimage-button.png","width":"75","height":"75"}},{"id":3,"type":"image","image":"\/app\/uploads\/2020\/09\/MODERN-FOREIGN-LANGUAGES-4.jpg","title":"MODERN FOREIGN LANGUAGES 4","position":{"yaw":-0.456215606511428,"pitch":0.15950712221306063},"popup":{"titleColor":"#ffffff","titleBgColor":"#9b1844"},"icon":{"url":"https:\/\/haileyburyturnford.com\/app\/uploads\/2020\/09\/TEMPLATEimage-button.png","width":"75","height":"75"}},{"id":4,"type":"image","image":"https:\/\/haileyburyturnford.com\/app\/uploads\/2020\/09\/MFLfrankie-waller.jpg","title":"MODERN FOREIGN LANGUAGES 7","position":{"yaw":2.431807100278495,"pitch":0.537555684667808},"popup":{"titleColor":"#ffffff","titleBgColor":"#9b1844"},"icon":{"url":"https:\/\/haileyburyturnford.com\/app\/uploads\/2020\/09\/TEMPLATEimage-button.png","width":"75","height":"75"}},{"id":5,"type":"image","image":"\/app\/uploads\/2020\/09\/MODERN-FOREIGN-LANGUAGES-2.jpg","title":"MODERN FOREIGN LANGUAGES 2","position":{"yaw":-2.125128061241753,"pitch":0.17458558408219105},"popup":{"titleColor":"#ffffff","titleBgColor":"#9b1844"},"icon":{"url":"https:\/\/haileyburyturnford.com\/app\/uploads\/2020\/09\/TEMPLATEimage-button.png","width":"75","height":"75"}},{"id":6,"type":"image","image":"\/app\/uploads\/2020\/09\/MODERN-FOREIGN-LANGUAGES-3.jpg","title":"MODERN FOREIGN LANGUAGES 3","position":{"yaw":-1.2826395595652293,"pitch":0.22588917125151298},"popup":{"titleColor":"#ffffff","titleBgColor":"#9b1844"},"icon":{"url":"https:\/\/haileyburyturnford.com\/app\/uploads\/2020\/09\/TEMPLATEimage-button.png","width":"75","height":"75"}},{"id":7,"type":"image","image":"\/app\/uploads\/2020\/09\/MODERN-FOREIGN-LANGUAGES-5.jpg","title":"MODERN FOREIGN LANGUAGES 5","position":{"yaw":0.5265993283280288,"pitch":0.15989721109649224},"popup":{"titleColor":"#ffffff","titleBgColor":"#9b1844"},"icon":{"url":"https:\/\/haileyburyturnford.com\/app\/uploads\/2020\/09\/TEMPLATEimage-button.png","height":"75","width":"75"}},{"id":8,"type":"image","image":"\/app\/uploads\/2020\/09\/MODERN-FOREIGN-LANGUAGES-1.jpg","title":"MODERN FOREIGN LANGUAGES 1","position":{"yaw":-2.496212943852125,"pitch":0.1373802886672486},"popup":{"titleColor":"#ffffff","titleBgColor":"#9b1844"},"icon":{"url":"https:\/\/haileyburyturnford.com\/app\/uploads\/2020\/09\/TEMPLATEimage-button.png","width":"75","height":"75"}},{"id":9,"type":"scene","title":"GO TO MATHEMATICS","position":{"yaw":2.635421058983301,"pitch":0.13988120087652867},"scene":{"id":"1","position":{"yaw":-2.565621361357964,"pitch":-0.01784311104012204,"fov":1.427448757889531}},"popup":{"titleColor":"#000000","titleBgColor":"#ffffff"},"icon":{"url":"https:\/\/haileyburyturnford.com\/app\/uploads\/2020\/09\/fingerupICON.png","width":"75","height":"75"}}]}
{"primaryColor":"#ffffff","secondaryColor":"#9b1844","autostart":1,"move":1,"zoom":1,"menu":0,"hideMenu":1,"hdesktop":"1-2","htablet":"1-2","hmobile":"1-1","zoomScroll":0,"fullImages":0,"gyro":1}
PE and Gym
{"id":1,"title":"PE, GYM & FIELD","default":true,"thumb":"","img":{"src":"https:\/\/haileyburyturnford.com\/app\/uploads\/2020\/08\/sportsfield.jpg","width":2048},"position":{"yaw":1.4967301217832851,"pitch":-0.1294873873039908,"fov":1.427448757889531},"hotspots":[{"id":1,"type":"video","title":"Miss L Stevens - Faculty Leader","position":{"yaw":1.4558498357521632,"pitch":-0.3869146317468726},"popup":{"titleColor":"#ffffff","titleBgColor":"#9b1844"},"url":"https:\/\/vimeo.com\/456165325","icon":{"url":"https:\/\/haileyburyturnford.com\/app\/uploads\/2020\/09\/PLAYbuttonPURPLE.png","width":"100","height":"100"}},{"id":2,"type":"image","image":"https:\/\/haileyburyturnford.com\/app\/uploads\/2020\/09\/Jessica-Ennis-1.jpg","title":"PE, GYM & FIELD 6","position":{"yaw":-0.8078987426222621,"pitch":-0.05903971993249435},"popup":{"titleColor":"#ffffff","titleBgColor":"#9b1844"},"icon":{"url":"https:\/\/haileyburyturnford.com\/app\/uploads\/2020\/09\/TEMPLATEimage-button.png","width":"75","height":"75"}},{"id":3,"type":"image","image":"https:\/\/haileyburyturnford.com\/app\/uploads\/2020\/09\/IMG_2145.jpg","title":"PE, GYM & FIELD 8","position":{"yaw":0.670485917012952,"pitch":-0.06233101990322787},"popup":{"titleColor":"#ffffff","titleBgColor":"#9b1844"},"icon":{"url":"https:\/\/haileyburyturnford.com\/app\/uploads\/2020\/09\/TEMPLATEimage-button.png","width":"75","height":"75"}},{"id":4,"type":"image","image":"https:\/\/haileyburyturnford.com\/app\/uploads\/2020\/09\/0Z7A1129-1.jpg","title":"PE, GYM & FIELD 1","position":{"yaw":2.3100599481758053,"pitch":-0.03667126154309486},"popup":{"titleColor":"#ffffff","titleBgColor":"#9b1844"},"icon":{"url":"https:\/\/haileyburyturnford.com\/app\/uploads\/2020\/09\/TEMPLATEimage-button.png","width":"75","height":"75"}},{"id":5,"type":"image","image":"https:\/\/haileyburyturnford.com\/app\/uploads\/2020\/09\/0Z7A1052-1.jpg","title":"PE, GYM & FIELD 5","position":{"yaw":-1.4679654295364593,"pitch":-0.04615882282829453},"popup":{"titleColor":"#ffffff","titleBgColor":"#9b1844"},"icon":{"url":"https:\/\/haileyburyturnford.com\/app\/uploads\/2020\/09\/TEMPLATEimage-button.png","width":"75","height":"75"}},{"id":6,"type":"image","image":"https:\/\/haileyburyturnford.com\/app\/uploads\/2020\/09\/DSC9980-1.jpg","title":"PE, GYM & FIELD 7","position":{"yaw":-0.06470241937689636,"pitch":-0.05704809064997107},"popup":{"titleColor":"#ffffff","titleBgColor":"#9b1844"},"icon":{"url":"https:\/\/haileyburyturnford.com\/app\/uploads\/2020\/09\/TEMPLATEimage-button.png","width":"75","height":"75"}},{"id":9,"type":"image","image":"\/app\/uploads\/2020\/09\/IMG_0852a.jpg","title":"PE,GYM & FIELD 2","position":{"yaw":2.827491146326375,"pitch":-0.02569151648466672},"popup":{"titleColor":"#ffffff","titleBgColor":"#9b1844","width":""},"icon":{"url":"\/app\/uploads\/2020\/09\/TEMPLATEimage-button.png","width":"75","height":"75"}},{"id":10,"type":"image","image":"\/app\/uploads\/2020\/09\/PE-GYM-FIELD-1B.jpg","title":"PE, GYM & FIELD 4","position":{"yaw":-2.1036545505903135,"pitch":-0.03244571801678475},"popup":{"titleColor":"#ffffff","titleBgColor":"#9b1844"},"icon":{"url":"\/app\/uploads\/2020\/09\/TEMPLATEimage-button.png","width":"75","height":"75"}},{"id":11,"type":"image","image":"\/app\/uploads\/2020\/09\/PE-GYM-FIELD-1A.jpg","title":"PE, GYM & FIELD 3","position":{"yaw":-2.6455474441872777,"pitch":-0.019875001439970674},"popup":{"titleColor":"#ffffff","titleBgColor":"#9b1844"},"icon":{"url":"\/app\/uploads\/2020\/09\/TEMPLATEimage-button.png","width":"75","height":"75"}}]}
{"primaryColor":"#ffffff","secondaryColor":"#9b1844","autostart":1,"move":1,"zoom":1,"menu":0,"hideMenu":1,"hdesktop":"1-2","htablet":"1-2","hmobile":"1-1","zoomScroll":0,"fullImages":0,"gyro":1}
SEND & Flexible Learning Centre
{"id":1,"title":"SEND & FLEXIBLE LEARNING CENTRE","default":true,"thumb":"","img":{"src":"https:\/\/haileyburyturnford.com\/app\/uploads\/2020\/08\/flex_classroom.jpg","width":2048},"position":{"yaw":-1.3348773759527806,"pitch":-0.01890948541747406,"fov":1.4286536626533712},"hotspots":[{"id":1,"type":"video","title":"Mrs J Mitchell","position":{"yaw":-1.2725034598573117,"pitch":-0.06105034741176851},"popup":{"titleColor":"#ffffff","titleBgColor":"#9b1844"},"icon":{"url":"https:\/\/haileyburyturnford.com\/app\/uploads\/2020\/09\/PLAYbuttonPURPLE.png","width":"100","height":"100"},"url":"https:\/\/vimeo.com\/456947784"}]}
{"primaryColor":"#ffffff","secondaryColor":"#9b1844","autostart":1,"move":1,"zoom":1,"menu":0,"hideMenu":1,"hdesktop":"1-2","htablet":"1-2","hmobile":"1-1","zoomScroll":0,"fullImages":0,"gyro":1}
Sixth Form
{"id":1,"title":"SIXTH FORM","default":true,"thumb":"","img":{"src":"https:\/\/haileyburyturnford.com\/app\/uploads\/2020\/08\/sixthformblock.jpg","width":2048},"position":{"yaw":0.9965715766797452,"pitch":0.09246647864225999,"fov":1.427448757889531},"hotspots":[{"id":1,"type":"video","title":"Mrs N Shivalkar - Assistant Principal & Head of Sixth Form","position":{"yaw":0.9435410767319041,"pitch":-0.046674485658028786},"popup":{"titleColor":"#ffffff","titleBgColor":"#9b1844"},"url":"https:\/\/vimeo.com\/456925352","icon":{"url":"https:\/\/haileyburyturnford.com\/app\/uploads\/2020\/09\/PLAYbuttonPURPLE.png","width":"100","height":"100"}},{"id":2,"type":"image","image":"https:\/\/haileyburyturnford.com\/app\/uploads\/2020\/09\/IMG_5642-1-e1600167783705.jpg","title":"Sixth Form 1","position":{"yaw":1.6206441505279354,"pitch":0.25113384865932},"popup":{"titleColor":"#ffffff","titleBgColor":"#9b1844"},"icon":{"url":"https:\/\/haileyburyturnford.com\/app\/uploads\/2020\/09\/TEMPLATEimage-button.png","width":"75","height":"75"}},{"id":3,"type":"image","image":"https:\/\/haileyburyturnford.com\/app\/uploads\/2020\/09\/IMG_3290.jpeg","title":"Sixth Form 2","position":{"yaw":0.2879847665448274,"pitch":0.19173263079737346},"popup":{"titleColor":"#ffffff","titleBgColor":"#9b1844"},"icon":{"url":"https:\/\/haileyburyturnford.com\/app\/uploads\/2020\/09\/TEMPLATEimage-button.png","width":"75","height":"75"}},{"id":5,"type":"image","image":"\/app\/uploads\/2020\/09\/BASET-1.jpg","title":"Sixth Form 3","position":{"yaw":-0.2055527044921419,"pitch":0.2172613689026619},"popup":{"titleColor":"#ffffff","titleBgColor":"#9b1844"},"icon":{"url":"\/app\/uploads\/2020\/09\/TEMPLATEimage-button.png","width":"75","height":"75"}}]}
{"primaryColor":"#ffffff","secondaryColor":"#9b1844","autostart":1,"move":1,"zoom":1,"menu":0,"hideMenu":1,"hdesktop":"1-2","htablet":"1-2","hmobile":"1-1","zoomScroll":0,"fullImages":0,"gyro":1}
Quad, Parent & Student Views
{"id":1,"title":"QUAD & PARENT VIEWS ","default":true,"thumb":"","img":{"src":"https:\/\/haileyburyturnford.com\/app\/uploads\/2020\/08\/quad_classroom.jpg","width":2048},"position":{"yaw":-0.15600339163065158,"pitch":0.0606958894576195,"fov":1.1814296524713},"hotspots":[{"id":2,"type":"scene","title":"QUAD AND STUDENT VIEWS","position":{"yaw":0.3088947134292148,"pitch":0.06810515262982975},"scene":{"id":"2","position":{"yaw":3.141592653589793,"pitch":0,"fov":1.427448757889531}},"popup":{"titleColor":"#000000","titleBgColor":"#ffffff"},"icon":{"url":"https:\/\/haileyburyturnford.com\/app\/uploads\/2020\/09\/fingerupICON.png","width":"75","height":"75"}},{"id":10,"type":"video","title":"PARENT VIEWS","position":{"yaw":-0.48716650732675504,"pitch":-0.03932935037116181},"popup":{"titleColor":"#ffffff","titleBgColor":"#9b1844"},"icon":{"url":"\/app\/uploads\/2020\/09\/PLAYbuttonPURPLE.png","width":"100","height":"100"},"url":"https:\/\/vimeo.com\/manage\/460326961"}]}
{"id":2,"title":"QUAD & STUDENT VIEWS ","default":false,"thumb":"","img":{"src":"https:\/\/haileyburyturnford.com\/app\/uploads\/2020\/08\/quad2.jpg","width":2048},"position":{"yaw":-2.1672923876115604,"pitch":0.11619638243771568,"fov":1.4286536626533712},"hotspots":[{"id":1,"type":"video","title":"STUDENT VIEW 2","position":{"yaw":-2.4230715191217893,"pitch":0.06402510258018879},"popup":{"titleColor":"#ffffff","titleBgColor":"#9b1844"},"icon":{"url":"https:\/\/haileyburyturnford.com\/app\/uploads\/2020\/09\/PLAYbuttonPURPLE.png","width":"100","height":"100"},"url":"https:\/\/vimeo.com\/458113410"},{"id":2,"type":"scene","title":"BACK TO QUAD VIEW 1","position":{"yaw":2.3359119340297685,"pitch":-0.01142965606008417},"scene":{"id":"1","position":{"yaw":-0.7984881507478718,"pitch":0.04778949408298594,"fov":1.427448757889531}},"popup":{"titleColor":"#000000","titleBgColor":"#ffffff"},"icon":{"url":"https:\/\/haileyburyturnford.com\/app\/uploads\/2020\/09\/fingerupICON.png","width":"75","height":"75"}},{"id":3,"type":"video","title":"STUDENT VIEW 4","position":{"yaw":-1.131769500324344,"pitch":0.06656796943622822},"popup":{"titleColor":"#000000","titleBgColor":"#9b1844"},"icon":{"url":"https:\/\/haileyburyturnford.com\/app\/uploads\/2020\/09\/PLAYbuttonPURPLE.png","width":"100","height":"100"},"url":"https:\/\/vimeo.com\/458120593"},{"id":4,"type":"video","title":"STUDENT VIEW 1","position":{"yaw":3.126262897780272,"pitch":0.06120513414261097},"popup":{"titleColor":"#ffffff","titleBgColor":"#9b1844"},"url":"https:\/\/vimeo.com\/manage\/456241814","icon":{"url":"\/app\/uploads\/2020\/09\/PLAYbuttonPURPLE.png","width":"100","height":"100"}},{"id":5,"type":"video","title":"STUDENT VIEW 3","position":{"yaw":-1.7546858439393596,"pitch":0.06658206757996865},"popup":{"titleColor":"#ffffff","titleBgColor":"#9b1844"},"icon":{"url":"\/app\/uploads\/2020\/09\/PLAYbuttonPURPLE.png","width":"100","height":"100"},"url":"https:\/\/vimeo.com\/manage\/458116534"},{"id":6,"type":"image","image":"\/app\/uploads\/2020\/09\/IMG_1009.jpg","title":"Student 1","position":{"yaw":-0.3025668702130755,"pitch":-0.36822719310200647},"popup":{"titleColor":"#ffffff","titleBgColor":"#9b1844"},"icon":{"url":"\/app\/uploads\/2020\/09\/TEMPLATEimage-button.png","width":"75","height":"75"}},{"id":7,"type":"image","image":"\/app\/uploads\/2020\/09\/CCF-inspection-28.jpg","title":"Student 2","position":{"yaw":0.07500256361276136,"pitch":-0.4304437101727263},"popup":{"titleColor":"#ffffff","titleBgColor":"#9b1844"},"icon":{"url":"\/app\/uploads\/2020\/09\/TEMPLATEimage-button.png","width":"75","height":"75"}},{"id":8,"type":"image","image":"\/app\/uploads\/2020\/09\/award-badges-2.jpg","title":"Student 3","position":{"yaw":0.5846002337611065,"pitch":-0.4120640662690427},"popup":{"titleColor":"#ffffff","titleBgColor":"#9b1844"},"icon":{"url":"\/app\/uploads\/2020\/09\/TEMPLATEimage-button.png","width":"75","height":"75"}},{"id":9,"type":"image","image":"\/app\/uploads\/2020\/09\/IMG_2755.jpg","title":"Student 4","position":{"yaw":1.0010692839909154,"pitch":-0.28805158214822946},"popup":{"titleColor":"#ffffff","titleBgColor":"#9b1844"},"icon":{"url":"\/app\/uploads\/2020\/09\/TEMPLATEimage-button.png","width":"75","height":"75"}},{"id":10,"type":"image","image":"\/app\/uploads\/2020\/09\/bake-sale-march-2019.jpg","title":"Student 5","position":{"yaw":1.5343007423624755,"pitch":-0.26319331600526397},"popup":{"titleColor":"#ffffff","titleBgColor":"#9b1844"},"icon":{"url":"\/app\/uploads\/2020\/09\/TEMPLATEimage-button.png","width":"75","height":"83"}},{"id":12,"type":"image","image":"\/app\/uploads\/2020\/09\/poppy-3.jpg","title":"Student 6","position":{"yaw":1.8589156666241715,"pitch":-0.2442032076803109},"popup":{"titleColor":"#ffffff","titleBgColor":"#9b1844"},"icon":{"url":"\/app\/uploads\/2020\/09\/TEMPLATEimage-button.png","width":"75","height":"75"}},{"id":13,"type":"video","title":"STUDENT VIEW 5","position":{"yaw":-0.6400121065954263,"pitch":0.03781176733064129},"popup":{"titleColor":"#ffffff","titleBgColor":"#9b1844"},"icon":{"url":"\/app\/uploads\/2020\/09\/PLAYbuttonPURPLE.png","width":"100","height":"100"},"url":"https:\/\/vimeo.com\/manage\/460060379"}]}
{"primaryColor":"#ffffff","secondaryColor":"#9b1844","autostart":1,"move":1,"zoom":1,"menu":0,"hideMenu":1,"hdesktop":"1-2","htablet":"1-2","hmobile":"1-1","zoomScroll":0,"fullImages":0,"gyro":1}
Reception
{"id":1,"title":" WELCOME FROM THE YEAR ACHIEVEMENT COORDINATOR - YEAR 7 & RECEPTION","default":true,"thumb":"","img":{"src":"https:\/\/haileyburyturnford.com\/app\/uploads\/2020\/08\/reception_class.jpg","width":2048},"position":{"yaw":3.1330488356597934,"pitch":0.12425732785099974,"fov":1.4286536626533712},"hotspots":[{"id":1,"type":"video","title":"Miss H Allingham - Year 7 Achievement Coordinator ","position":{"yaw":3.0147103759877334,"pitch":0.005047458410817995},"popup":{"titleColor":"#ffffff","titleBgColor":"#9b1844"},"icon":{"url":"https:\/\/haileyburyturnford.com\/app\/uploads\/2020\/09\/PLAYbuttonPURPLE.png","width":"100","height":"100"},"url":"https:\/\/vimeo.com\/456933567"}]}
{"primaryColor":"#ffffff","secondaryColor":"#9b1844","autostart":1,"move":1,"zoom":1,"menu":0,"hideMenu":1,"hdesktop":"1-2","htablet":"1-2","hmobile":"1-1","zoomScroll":1,"fullImages":0,"gyro":0}
Science Block
{"primaryColor":"#ffffff","secondaryColor":"#000000","autostart":0,"move":0,"zoom":0,"menu":0,"hideMenu":0,"hdesktop":"1-2","htablet":"1-2","hmobile":"1-1","zoomScroll":0,"fullImages":0,"gyro":0}