Combined Cadet Force – CCF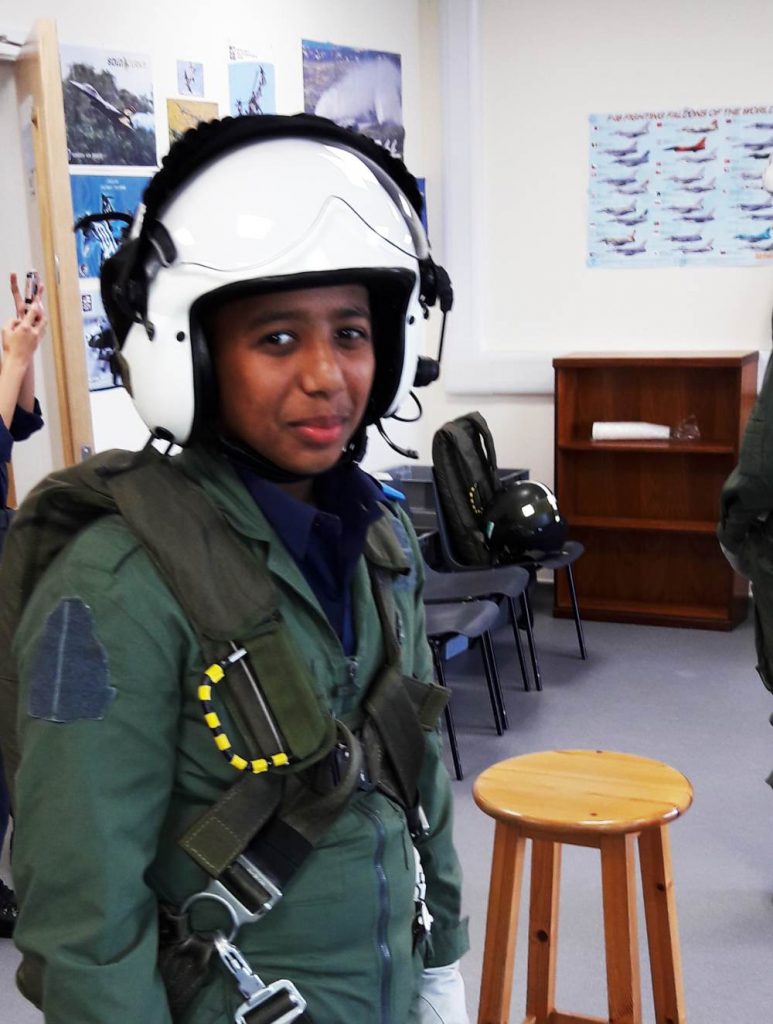 The Combined Cadet Force (CCF) is a Ministry of Defence sponsored youth organisation in the UK.  Its aim is to provide a disciplined organisation in a school so that students may develop powers of leadership by means of training to promote the qualities of responsibility, self-reliance, resourcefulness, endurance and perseverance.  It is not a pre-service organisation, although it acknowledges that one of its objectives is to encourage those who have an interest in the services to become Officers of the Regular or Reserve Forces.  Prior to 1948 cadet forces in schools existed as the junior division of the Officers' Training Corps framework, but in 1948 the Combined Cadet Force was formed covering cadets affiliated to all three services.
Our cadets are members of Haileybury CCF.  We have Wednesday afternoon training sessions which have seen the new recruits become cadets; their drill has become fluid, their weapons handling tests have been passed and our cadets have completed their first field weekend of the year.  During the field weekend, the Army Year 10s and Year 11s were split between exercises at Haileybury, visiting Melville Barracks in Colchester and activities at Harlow Outdoor Centre.  The cadets who attended Melville Barracks took part in a carousel of three activities over the course of the day, the first being on their 25m live firing range, where our very own John Pearce achieved the Top Shot award, beating 27 other cadets, and was awarded marksman status – congratulations to John.  Also achieving their marksman status was Allison Lillie, only five cadets achieved the proficiency required to achieve this lofty status.  The cadets had a session on an Army grade assault course, which tested their grit, determination, stamina and team work.  Their last activity was visiting a 'Dakota' C-47 airplane, learning about the planes duties during WWII and its history thereafter.  A thoroughly challenging and exciting day had by all.
The cadets who remained at Haileybury learnt about and experienced camouflage and concealment strategies, military camp craft, weapons handling skills, blank firing, fire and manoeuvres, ambushing the enemy, assaulting enemy positions. In total, over 3000 blank rounds were fired by the cadets.
Meanwhile the RAF Yr10 cadets visited RAF Wittering and completed their first experience of flying.  Cadets were nervous at first, but soon began to enjoy the experience.  They were able to take the controls of the plane, performing basic manoeuvres.  They will start their formal flying lessons during this academic year – hopefully we have some budding pilots in the mix!
On November 11th our cadets led the school's Armistice Day commemoration.  Our whole school community marked the two-minute silence at 11.00am together under beautiful blue skies.  The opportunity to reflect on those lost in World War I is very important for our school community.  Following our two-minute silence one of our cadets along with Year 8 student representatives, Mr Newman and Mrs Megaw attended the formal dedication of the the Haileybury Turnford poppy installation at The Old Pond roundabout in Cheshunt.  This was a very proud occasion for our school.
During the academic year there will be further field weekends for our cadets – look out for reports in the Parents' Newsletter!
If yo wish to sign up please see Second Lieutenant Megaw.
Documents:
| | |
| --- | --- |
| Writing about CCF - John Pearce | Download |
| Writing about CCF - Aaron Maddison-Cock | Download |